Logistiek/Operations Manager (lid MT)
Field

Logistics

Salary

€ 100.000 - 150.000

Location

Zuid Nederland

Employment

Permanent

Headhunter

Navigator Network Executive Search
De organisatie
Een internationaal opererende online retailer in een specifieke markt.
Het B2B en B2C e-commerce platform met een omzet van ca. 45 mln in Europa groeit hard door het benutten van kansen in deze internationale markt. Het bedrijf is goed gepositioneerd om te profiteren van de groei en kan haar positie in deze markt verder uitbouwen door haar netwerk in deze markt en expertise in e-commerce. De markt groeit snel door o.a. de introductie van innovatieve producten.
Het bedrijf is toe aan een verdere professionalisering van de onderneming. Affiniteit en ervaring met e-commerce, ERP, Warehouse management, automatisering en dan m.n. robotisering, logistiek en fulfilment is essentieel.
Het bedrijf is gevestigd in het Zuiden van Nederland. MBI is op termijn mogelijk.
De positie
Voor onze klant zijn wij op zoek naar een Logistiek/Operations Manager als onderdeel van het Management Team.
Interesse?
Geïnteresseerd of meer informatie? Bij interesse op basis van dit anonieme profiel vragen we je om een motivatie en een curriculum vitae via onderstaand formulier te sturen naar Jos Schelfhout.
This search procedure has been closed (25-04-2019).
About this headhunter - Navigator Network Executive Search
Executive Search is our primary area of service to our clients. We help organizations achieve competitiveness and success in today's challenging business environment. We achieve this by assisting and recruiting the best possible professionals and management teams.
We have established long-term partnerships with small to large-sized multinationals, family owned companies and private-equity (PE) backed Dutch companies with strong ambitions in sectors such as Digital & Technology, Consumer & retail, Life Sciences & Healthcare and Industry.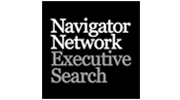 More jobs from Navigator Network Executive Search on Lintberg
Navigator Network Executive Search has been active on Lintberg since 2017.