(interim) Business Process Expert - Trade Compliance
This search procedure has been closed (22-08-2022).
Field

Logistics

Salary

Max. € 105.000

Location

Eindhoven

Employment

Interim

Headhunter

YER Executive for Philips
The organisation
Philips Domestic Appliances (DA) is in the middle of a global transformation project. We are looking for a senior SCM S/4 Hana consultant with business consultancy skills. You will join the DA Order management Business Process Expert team. In this role, you will work directly with the business Integrated Supply Chain and with the partner IT teams across the globe.
?With a growing presence in cardiology, oncology, and women's health, Philips operates in the areas of Imaging Systems, Patient Care & Clinical Informatics, Home Healthcare and Customer Services. Philips combines its clinical expertise and human insights to create innovative solutions across the continuum of care, in partnership with clinicians and our customers, to provide better value and expand access to care for millions. Our teams are working hard every day to improve patient outcomes all the way from disease prevention and screening to diagnosis, treatment, therapy monitoring, and disease management. Irrespective of whether the care cycle takes the patient from doctor's office to hospital or hospital to home, or simply from one medical department to another, Philips Healthcare's unique medical solutions are designed to optimize the quality and flow of patient information and clinical decision making.
The position
You are a part of
The GTC Transformation team in Global Trade Compliance which is part of the Philips Domestic Appliances Integrated Warehousing & distribution team
As we value diversity, we have a multi-functional and diverse team, with different points of view, different ways of thinking, new capabilities to strengthen and improve the digital strategy for our customers
In this role, you have the opportunity to:
Be part of our integrated supply chain and trade compliance community where you play a pivotal role to secure, follow and deploy standard processes to serve our customers with speed and excellence
Play a key role in ensuring the design for the global trade compliance and trade service processes is closely linked to the business requirements and that it is well aligned with the underpinning IT applications
Take the lead in the deployment (at business side), of a completely new IT architecture that will change the way everyone works
Being a change agent by clarifying the impact of the new ways of working including the process, IT applications to the deployment teams and are the content owners of the deployment materials (guidelines, work instructions and learnings) for the end-users for their process domain. Next to content, planning, training, change management and stakeholder management are important elements in this role
Share and increase experience across different parts of the Integrated Supply Chain, Manufacturing, group Legal and group Tax and working with different (senior) stakeholders
Tasks & responsibilities
You are responsible for
Ensures (jointly with the functional leader) that business & compliance requirements are defined
Serving as a liaison to the business community
Designing the Integrated Business Process Framework
Collaborating with IT to drive selection for standardized/simplified design and configuration for right technology and data solutions
Mapping new solutions and ways of working and translate these into an implementation plan
Leading or supporting process implementation projects and ensure processes are implemented as designed
Performing and assisting in User Acceptance Test to validate that the solution works as designed. Develops testing scenarios as part of UAT and validation (as appropriate) to ensure the system (process/tool/training) can be executed by a representative user
Being a change agent by clarifying the linking impact of the new solutions and ways of working including the IT, data, people, process solutions
Facilitating learning, providing process training (competency development) and preparing end user documentation
Providing expert support in diagnosis of processes within area of expertise to perform process gap analyses
Continuously monitoring process performance, analytics and identify opportunities for improvement and support local improvements where necessary
Collecting, documenting and sharing best practices from the transformations undertaken
Actively interacting with other BPEs to share knowledge on improvement practices
Responsible for change management, business go-live readiness, process framework readiness and adherence in local QMS during the Deploy phase
Ensure embedding standard ways of working for performance and continues improvement
On-time reporting of Transformation Initiatives benefits status
Candidate profile
To succeed in this role, you should have the following skills and experience
Experience with execution of above processes in SAP-GTS is a must
Good knowledge of trade compliance including customs, export control and trade masterdata is a must
5+ years experience in multinational company/environment in the area of trade compliance or relevant related experience
Bachelor's/Master's degree in supply chain management, Finance, Project Management or Business Administration
Proven experience in trade compliance projects with an IT component (customs execution, export control)
Analytical, data and process oriented, passion for details together with oversight including related project management skills
Effective influencing, communications skills, team player and stakeholders management skills
Structured, self-driven, eager to learn and to challenge status quo
Fluent in English
The offer
There are 2 options:
Work as a contractor: max. salary: €105.000/year
Work as a freelancer: max. hourly rate: €90,-
Interested?
You can apply to this position by using the link below.
This search procedure has been closed (22-08-2022).
About this headhunter - YER Executive
YER Executive is een specialistisch label binnen de YER Group B.V. Dit internationale werving en selectiebureau is al ruim 30 jaar marktleider in carrièrebegeleiding van hoogopgeleide professionals. Vanuit de 9 Nederlandse, en 3 Amerikaanse kantoren, richten de consultants zich exclusief op specialistische hbo- en wo-functies, management- en directieposities. Door deze exclusiviteit zijn de consultants een verlengstuk van hun opdrachtgevers. Samen met de specialisaties op verschillende vakgebieden, zijn de consultants dus altijd de ideale businesspartner voor kandidaat of werkgever.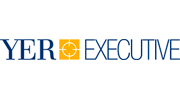 More jobs from YER Executive on Lintberg
YER Executive has been active on Lintberg since 2020.