Associate Director Supply Chain
This search procedure has been closed (06-09-2022).
Field

Logistics

Salary

Salary undisclosed

Location

Utrecht/remote

Employment

Permanent

Headhunter

Objeqtive Recruitment for Insmed
The organization
Insmed is a growing global biopharmaceutical company powered by the purpose to deliver life-altering therapies to small patient populations experiencing big health problems. Their most valuable resource is the employees, and a patients-first mentality guides everything they do. Today, Insmed is building a world-class team of talented individuals who are willing to challenge the status quo, solve problems, and work collaboratively and with a sense of urgency.
Do you want to rethink your impact, create sustainable growth and are you passionate about leadership, technology and supply chain management? Objeqtive Recruitment is currently recruiting Insmed's future
The position
This challenging position within Insmed is a key-role within the SC-department. You will be reporting to and back-up the Director Supply Chain EMEA and work closely together with the Manager Customer Service & Logistics and the Supply Chain Planner.
Tasks & responsibilities
You will be responsible for transport and vendor management processes including critical processes of Complaints, Change Control, Deviations, CAPA, etc. You will assure that all components will be procured, and final product presentations will be manufactured/packaged and delivered at the logistics partners warehouse locations in Europe and Japan on time in full at the right conditions conform GDP guidelines. You will be collaborating with external and internal stakeholders to establish and maintain processes according to regulated requirements and industry best practices.
Your key-tasks:
Apply import/export customs knowledge in a compliant manner;
Utilize project management experiences to support and act as project lead for supply chain related projects;
Act as project lead for supply chain for implementation and qualification of new product packaging operation at EU based vendors/CPO in close cooperation with quality;
Perform vendor management of EU based CPOs;Plan and perform international transport in cooperation with 3/4PL vendors of temp controlled and ambient products globally;
Apply broad supply chain experience from product development up to last mile delivery for healthcare products to support supply chain operations in general;
Sharing of experience in GMP – manufacturing as well as GDP distribution, global scope;
Showing a can-do mentality in also basic back up activities within the supply chain team;
Driving organizational development process;
Participating in developing global standards
Candidate profile
We are looking for:
A Supply Chain Leader who can identify him/herself with Insmed's values: collaboration, accountability, passion, respect and integrity. You are an excellent communicator on different levels, both in- and external, and able to connect with a large amount of stakeholders in a global setting. You are eager to drive change and see technology (IT) as a big enabler for future growth. You are highly organized and have strong attention for details and accuracy.
Your also possess:
10+ year experience in Supply Chain Management
5+ year experience with pharma of medical devices;
Experience with artwork processes, vendor management, high quality and financial standards;
Experience with international logistics processes (incoterms, customs, tax models/VAT)
The ability to manage teams and project
Experience in LEAN, VSM and other process improvement techniques
The offer
The opportunity to contribute to patients' health by developing and managing a complex supply chain. You will be part of a small team and have great impact within a growing organization.
The compensations are competitive and complete, as you can expect of a committed global employer.
Interested?
You can apply to this position by using the link below. Do you recognize yourself in the profile and challenge above? Please do not hesitate to apply or contact Martin Dröge for more information, +31 (0)6 29 43 50 83.
This search procedure has been closed (06-09-2022).
About this headhunter - Objeqtive Recruitment
Objeqtive Recruitment is een gespecialiseerd werving- en selectiebureau met hogere doelen. Wij bemiddelen tussen professionals en topwerkgevers en vullen vacatures en interim-opdrachten in binnen Supply Chain, Logistiek en Operations in Nederland. Klimaatpositief ondernemen is een structureel onderdeel van onze dienstverlening.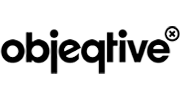 More jobs from Objeqtive Recruitment on Lintberg
Objeqtive Recruitment has been active on Lintberg since 2020.