This search procedure has been closed (10-09-2019).
Field

Sales

Salary

Salary undisclosed

Location

Amsterdam

Employment

Permanent

Headhunter

Kienbaum
The Organization
For one of our clients, a highly innovative scale-up (30fte+) within the IoT industry, we are currently searching for a CCO. Very recently the company secured a substantial Seed A financing, enabling it to now professionalise its commercial organisation as well as to transform to a Hardware as a Service, Software as a Service and Data as a Service company to capture market opportunities. The company has a proven product which is continuously being developed and already has over 300 customer in over 25 countries and over 15 strategic partners. The company is on its way to become the central software platform in its niche industry in which the Netherlands is a leading global player.
The Position
The CCO develops the commercial strategy based on the overall strategy, including channel and partner strategy as well as value added pricing strategy based on a X as a Service model. Since most sales goes through channel and partners it is important to have experience with this. Likewise experience as a commercial leader transforming a business/industry to a service model is key as well as managing and developing an international sales & marketing organisation. The position is based in Amsterdam, the Netherlands and reports to the CEO.
Candidate profile
Experience and Background
Master's degree, ideally in a technical or business related discipline.
Successful track-record as leader in Sales, Marketing & Business Development and shaping service based business models.
Experience in developing (commercial) strategies
Building and further developing agile sales & marketing departments.
At home in the culture of start-up/scale-up and family companies.
Fluency in English. Additional languages would be considered a plus.
Personal Skills
Strategic helicopter view with long-term vision, yet hands-on and simultaneously able to work on an operational level.
Analytical and creative, sees through complex commercial situations and asks probing questions.
Impactful, convincing, persuasive and negotiate the best deals.
Flexible, readily accepts change and receptive to feedback from others. Likely to take an optimistic view but maintains realistic.
Excellent communication skills and able to communicate with people from all levels. Able to focus on long-term relationships with stakeholders.
Driven to achieve outstanding results, eye for market opportunities and perseveres through difficult challenges.
Interested?
If you are interested please submit your English CV in word format via the link below - project 'CCO - X as a Service', reference number 19035. Please note that reference checks, background checks and assessments are a standard part of the procedure. Contact person: Kristina Bartellas (+3120 6971410).
This search procedure has been closed (10-09-2019).
About this headhunter - Kienbaum
Wij zijn een Duits, innovatief familiebedrijf met 32 kantoren in 18 landen. In de ruim 20 jaar dat Kienbaum actief is op de Nederlandse markt, hebben we langlopende samenwerkingsverbanden opgebouwd met small tot large-sized multinationals, familiebedrijven, Venture Capital/Private Equity (VC/PE) en digitale start-ups.

Wij werken toegewijd aan het succes van uzelf en uw organisatie, voortbouwend op vertrouwensrelaties en ondersteund door onze internationale expertisenetwerken.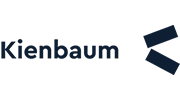 More jobs from Kienbaum on Lintberg
Kienbaum has been active on Lintberg since 2008.