Strategy Planning Manager
This search procedure has been closed (27-01-2012).
Field

Technology

Salary

Salary undisclosed

Location

Global

Employment

Permanent

Headhunter

Michael Page International
About our client
Our client has achieved a reputation as one of the world's most technologically advanced and competitive engineering companies
Currently the company is exploring possibilities to diversify its business and expand into the offshore upstream oil & gas sector. While building on the existing engineering and project execution capabilities the company will have the need for a Strategy Planning Manager with experience and a network in this specific industry. The company is contemplating various options regarding the services to offer to the operating companies in the oil & gas sector. As a result of this the first assignment of the prospected Strategy Planning Manager will be the exploration of business opportunities and the development of a successful business model. To be able to hit the ground running the Strategy Planning Manager will have experience in business development at an engineering or service company in the offshore sector.
As a starting point for the search we will use the following set of responsibilities and qualifications.
Description
Major Roles and Responsibilities
To conduct market researches/analysis on offshore oil & gas upstream sectors, identify business opportunities and present to and discuss with key management.
To prepare business plans/models to capture the opportunities and realize best fit with the future strategy and secure approval from the management.
Additional requirement (potential)
To implement the actual launching of the new business (business plan and/or organization), if approved.
To serve as a leader, providing leadership and direction and overseeing all activities including strategic
Profile
Qualification
Experienced in the upstream oil & gas sector, including offshore segments (20+ years experience)
Deep understanding of upstream onshore/offshore development projects, throughout design, EPIC, and operation phases, with relevant knowledge in exploration and production, leasing, fabrication, etc.
Experienced in strategic planning, in particular in the area of entry to new businesses/markets.
Strong leadership with commitment, relationship management and communication skills
Preferably with successful track record as senior manager of relevant service providers/contractors to IOC's.
Additional requirement (potential)
Experienced in launching/managing a company or new division with P/L responsibility
Preferably experienced in strategic planning, M&A, corporate development
Flexible regarding international travelling and relocation.
Interested?
Please apply by using the link below.
This search procedure has been closed (27-01-2012).
About this headhunter - Page Executive
The executive search division of PageGroup, Page Executive provides a range of search, selection and talent management solutions for organisations on a permanent and interim basis. Recognised for our powerful in-house research function, speed and flexibility of response and assignment completion rates, organisations worldwide use Page Executive to secure their senior talent.
Page Executive is part of PageGroup, worldwide leaders in specialist recruitment.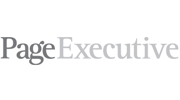 More jobs from Page Executive on Lintberg
Page Executive has been active on Lintberg since 2008.