Senior Valuation Risk Expert
This search procedure has been closed (08-05-2023).
Field

Finance

Salary

Salary undisclosed

Location

Amsterdam

Employment

Permanent

Headhunter

Robert Walters
The organisation
For a multinational banking and financial services corporation, we are looking for a Senior Valuation Risk Expert. The role is focused on delivering valuation regulatory and accounting requirements across different regional hubs. You will be involved in a variety of topics related to valuation risks (mostly for trading but also for banking books). Interested? Then keep reading!
The position
Designing, implementing, and maintaining a compliant fair and prudent valuation framework and governance for all Fair Value books.
Designing and implementing the framework to assess the observability, accuracy and uncertainty of market data used as input in valuation activities, as well as monitoring and analysing the results from these assessments and propose different market data sources when required.
Development, implementation and roll-out of IPV & Valuation Adjustment models (such as market price uncertainty, close-out costs, concentrated positions, future administrative costs, etc), as well as ensuring appropriate model risk management for these models, in line with internal and regulatory requirements.
Development, implementation and roll-out of other fair valuation related activities, such as Fair Value Hierarchy, Day One P&L or new product initiatives where valuation modelling requirements/implications should be addressed and followed up.
Build relationships and work together with multiple stakeholders such as Front Office, Finance, Risk, Product Controllers, IT, Development & Validation Quants and market data providers for successful delivery and implementation.
Engagement with regulators, auditors and the industry on valuation related items.
Ability to work with large data sets and systems, in an environment where data & processes are largely fragmented and manually managed.
Candidate profile
Your qualifications and education
University degree in Finance/Economics/Econometrics or other science subjects.
4 years+ of experience in Finance on one (or more) of the Valuation workstreams described above. Preferably with an understanding of IFRS Fair Value requirements and Prudent Valuation regulation.
Understanding the valuation and risks of financial markets products, preferably with experience in one or more business lines (Equity, FX, Credits, Interest Rates and Commodities).
Experience handling large datasets for analysis purposes and proficient Excel usage. Preferably with some programming experience using SQL, Python and/or VBA.
Ability to engage and manage expectations of senior management and key stakeholders in large complex programs.
Your personal competences
Constructive attitude and pro-active team player. Flexible in the scope to be covered to ensure successful 'team delivery' over individual priorities.
Delivery focus considering agreed timelines.
Critical thinking and strong analytical skills.
Flexible, independent, and creative with focus on delivering pragmatic and feasible solutions.
Strong organisational and escalation skills in a fluid and continuously changing environment.
Good stakeholder management.
Excellent English-language communication skills, both verbal and written.
The offer
A salary tailored to your qualities and experience
24-27 vacation days depending on contract
Strong Pension scheme
13th month salary, 8% Holiday payment
Individual Savings Contribution (3.5% of your gross annual salary)
Personal growth and challenging work with endless possibilities
An informal working environment with innovative colleagues
Work Agile, so new ideas come to life faster
Interested?
Are you interested in the Senior Valuation Risk Expert position? Then apply as soon as possible by using the form below.
This search procedure has been closed (08-05-2023).
About this headhunter - Robert Walters
Robert Walters is wereldwijd een toonaangevend wervings- en selectiebureau, opgericht in 1985. Personeelsmanagers wereldwijd vertrouwen erop dat wij de beste specialisten voor hen vinden en zowel de grootste multinationals als het MKB en startups mogen wij tot onze klanten rekenen. We werven wereldwijd mensen voor vaste functies en interim-posities.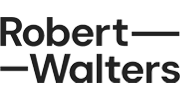 More jobs from Robert Walters on Lintberg
Robert Walters has been active on Lintberg since 2008.