Senior Solution Specialist Enterprise
Field

Technology

Salary

Salary undisclosed

Location

Amsterdam (+50% travel)

Employment

Permanent

Headhunter

Coleridge & Valmore
Vertical Technology Domain Senior Solution Specialist Enterprise
About our client
Our client is a leading supplier of next generation telecom networks and currently serves majority of the world's top 50 telecom operators. our client is committed to innovative products / solutions and services, and understands this as its mission to create long-term value and growth potential for customers.
As an essential contribution to the strategic growth in the future, Enterprise Business Group aims at providing end-to-end ICT solutions to enterprise customers and vertical industries. To enhance the business development capability and fulfill the business strategy rapidly in Europe, Enterprise Business Unit (West Europe) is offering attractive career opportunities for talents who are willing to share the client's vision: enrich life with communication.
The position WEU Senior Solution Specialist, of the Enterprise Business Unit will be based in the Netherlands - Amsterdam
Job description
Be responsible for either Vertical Market or Technology Domain solutions, linked with WEU Business Needs, prepare relevant technical documentations for customers, present them in customer workshops / professional forums
Prepare and coordinate technical response and quotation of the solutions and participate in pre-sales activities
Understand and assess customers' business objectives, strategies and requirements, develop cost and revenue models for Utility solutions
Command customer dialogs on business case aspects of pre-sales projects
Hold presentation to executive-level customers
Active in team-building, enable and expand the solution team with contributions in professional methodologies and approaches
Interface with HQ for feedback of market requirements and integration of new solutions/products proposed by HQ
Who we are looking for
Know about IT and CT architecture and business needs, and associated Telecom Networks architecture
Have knowledge of IP Network Solutions, optical network solutions, network security, network management systems, Datacenter solutions
Have knowledge of other IT Infrastructure technologies, ie Storage (NAS & SAN) and Computing (both traditional as well as Cloud)
Preferably have a global understanding of all above technologies but at minimum have become a subject matter expert in one of them
Have the capability to translate customer requirements and wishes into solutions based on our client's products.
An existing relationship network within a particular Vertical Market (Utilities, Finance, Government, Education, Service Providers, Healthcare or Transportation) is preferred
+10 years experience
Able to lead a group of Junior Solution Managers
Telecommunication degree(s) and equivalents
Familiar with IP networking technologies, IT technical architecture, enterprise network design, expertised on either network architectures, Telecom / Data network architecture, security, unified communications, call center, etc.
Broad range of skills and experience in consulting or marketing (5+ years) from well-known network and communications equipment manufacturer, telecoms vendors, consulting and/or system integration companies
Experience and proven track record in building ICT business cases
Strong strategic and analytical skills, presentation skills
Experience in working with and managing the customers at the senior levels
Excellent interpersonal communication / motivation, and enthusiastic of working in a multi-cultural team and intensive discourse environment
Proficient in both verbal and written English, preferably plus one more European language (German, French or Spanish)
Be able to take frequent business trips (50% of work time in business trips)
Interesting?
You can apply to this position through the link below. For more information, please contact Michel Mol at +31 (0)20 578 94 44.
This search procedure has been closed (01-03-2012).
About this headhunter - Page Executive
The executive search division of PageGroup, Page Executive provides a range of search, selection and talent management solutions for organisations on a permanent and interim basis. Recognised for our powerful in-house research function, speed and flexibility of response and assignment completion rates, organisations worldwide use Page Executive to secure their senior talent.
Page Executive is part of PageGroup, worldwide leaders in specialist recruitment.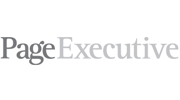 More jobs from Page Executive on Lintberg
Page Executive has been active on Lintberg since 2008.