Senior Scientist Biomolecular Mass Spectrometry
This search procedure has been closed (28-10-2020).
Field

Science

Salary

Salary undisclosed

Location

Ghent

Employment

Permanent

Headhunter

QTC Recruitment
The organization
An organisation which is expanding their services and client portfolio is currently looking for a skilled Senior Scientist Biomolecular Mass Spectrometry. An enthusiastic individual who loves to work in the aforementioned setting by acting as subject matter expert. This position is a great opportunity as the MS facility needs to be set-up from scratch. The brand new laboratory space and the high resolution MS are already there.
The procedures, protocols, capabilities are to be developed by the senior scientist in cooperation with an experienced R&D manager. So, if you love to pioneer at a high quality pharmaceutical contract lab, please reply.
The position
We are looking for a (senior) scientist who is able to operate advanced high-resolution mass spectrometry systems. On a day-to-day basis you, as expert in mass spec determination of intact proteins, peptide mapping and glycosylation analysis, will develop MS and LC-MS methods to characterise therapeutic antibodies and other proteins. At the same time you will contribute in CMC activities including forced degradation studies, stability and robustness. All the while providing sound data analysis and reporting activities.
Candidate profile
We are looking for a candidate who can recognise his-/herself in the below:
You have a PhD degree in Mass Spectrometry, preferably in MS of proteins and/or peptides
You are experienced in high resolution mass spectrometry, i.e. time-of-flight and or Orbitrap technology and HPLC
You are in expert in the analytical characterisation of therapeutic monoclonal antibodies and other proteins using mass spectrometry
You have a strong scientific background in the field of characterisation of therapeutic proteins especially analysis by HRMS
You have knowledge in DOE
You have sound social skills and are able to work in project teams
You have affinity with GMP
You are fluent in English
The offer
The organisation values the importance of her employees, therefore offering the following opportunities:
A position with a lot of autonomy and responsibility with lots of room to take initiatives to improve services
The chance to directly interact with clients and gain insights in a diversity of drug products
Regular and high-level trainings on analytical technologies & GMP, but also softer skills
A competitive salary and flexible working hours to match
Interested?
You can apply to this postion by using the link below. For more information please contact Martin van der Velden, Principal Associate, +31(0)6-83656209, +31(0)23-7548660.
This search procedure has been closed (28-10-2020).
About this headhunter - QTC Recruitment
QTC Recruitment is a reliable recruitment partner, specialising in search and selection of professionals in the life sciences industry. We provide tailored services all over Europe, offering a search proposal to find specialised candidates for demanding positions in a competitive labour market. Through decades of experience in life sciences recruitment, we have developed an extensive network of leading employers and specialists in Europe. Our goal is to make both clients and candidates happy with a new job opportunity or a matching specialist through our reliable, transparent, and personal way of doing business. QTC is all about making a difference for you on Quality, Time, and Cost.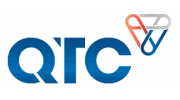 More jobs from QTC Recruitment on Lintberg
QTC Recruitment has been active on Lintberg since 2015.