Senior Manager Electrical Engineering
Field

Technology

Salary

Salary undisclosed

Location

Sydney

Employment

Permanent

Headhunter

Page Executive
The organisation
Cochlear pioneered and is the global leader in the research and development, manufacture and marketing of implantable hearing solutions. Cochlear's global headquarters is located on the campus of Macquarie University, Sydney, Australia.
Cochlear has a leading share of the global market, employs more than 2,500 people worldwide and operates directly in over 20 countries. Over 300,000 people across more than 100 countries now experience hearing as a recipient of a Cochlear hearing solution.
The position
In order to help Cochlear bring new products to market that help people with hearing loss, we are recruiting for a Senior Manager, Electrical in the Sound Processors & Accessory R&D department. This department designs and develops the sound processors and related accessories that combine with the implanted and other components to create cochlear implants and hearing systems.
Key to this role will be your ability to lead and engage a team of experienced electrical engineers leveraging your broad engineering and managerial experience.
It is preferred that you have actual knowledge and experience with both medical devices and consumer centred products. As our hearing implant products have a unique application you will be challenged to solve unique technical challenges that come with very small, low-power devices requiring high reliability.
You will work collaboratively with product managers, systems engineers, quality engineers and regulatory colleagues to bring new product concepts from technical feasibility through the product innovation process to commercialisation.
In addition you will be responsible for helping Cochlear deliver its product strategy while continuing to develop the capability of the team and define its future.
Candidate profile
Medical devices or defence, then you will understand and appreciate the level of engineering discipline, change control and documentation required to be successful in our environment.
Marrying these requirements with bringing innovative products to market in a timely manner creates a fantastic opportunity for the right person.
To be considered you'll be able to demonstrate the following skills and experience:
Tertiary qualifications in Electrical Engineering or equivalent with minimum of 15 years work experience. Ideally at least 10 years of experience in design and development in a highly regulated industry
Relevant qualification or equivalent experience in Engineering Management
Applied knowledge of analogue and digital electrical hardware design
Good understanding of electronic circuits, components and architectures
Experience with electrical CAD tools - schematic capture, simulation and PCB layout.
Good understanding of hardware and software design and development methodologies for low power, high-reliability application
Knowledge of electrical requirements and standards
Commitment to engaging and developing team members through challenging and rewarding work
If you enjoy solving novel and complex problems, applying the highest standards of engineering principles, working cross-functionally, leading teams and belonging to an organisation with a strong mission to help people around the world, then this could be a great career opportunity for you.
Terms & conditions
Cochlear offers for this role a relocation package and the sponsoring of the Australian work and residence permit.
Interested?
Please apply by using the link below. A reference check will be part of this procedure.
This search procedure has been closed (08-12-2015).
About this headhunter - Page Executive
The executive search division of PageGroup, Page Executive provides a range of search, selection and talent management solutions for organisations on a permanent and interim basis. Recognised for our powerful in-house research function, speed and flexibility of response and assignment completion rates, organisations worldwide use Page Executive to secure their senior talent.
Page Executive is part of PageGroup, worldwide leaders in specialist recruitment.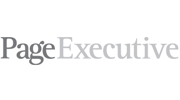 More jobs from Page Executive on Lintberg
Page Executive has been active on Lintberg since 2008.