Senior Financial Risk Manager Credit Risk
Field

Finance

Salary

Salary undisclosed

Location

Nederland

Employment

Permanent

Headhunter

Human Investment Management
The organisation
Client is an online bank.
The position
As a credit risk manager you will be part of the Financial Risk Management team, which is part of the Risk Management and Compliance department within this online bank. Your activities and responsibilities include strengthening the credit risk management framework of the bank, developing and implementing policies and guidelines in areas such as economic capital, risk appetite setting and stress testing, providing risk assessments and advice for the bank's senior management, ALCO and risk committees. As senior member of the team, you will be required to lead projects and serve as coaching partner for more junior colleagues.
Tasks & responsibilities
Financial Risk Management
The FRM team is responsible for the overall management of financial risks. In an advisory and controlling role, you will work closely with the ALM, Capital Management and Finance departments and other Risk departments within the organization.
Focus areas
Within the Credit Risk domain of our bank you will help us enforcing the risk management framework. Your contribution is related to the following areas:
Risk appetite: review the economic framework and limits and KRI's for different asset categories e.g. for our investment and lending portfolio in relation to our credit risk strategy.
Risk identification: further define the risk areas in our credit risk domain, e.g. concentration risks.
Policy reviews: focus on credit risk related areas, e.g. related to limit calibration, origination control, default management, risk-return assessments, risk mitigation, provisioning, internal ratings, ICAAP).
Risk tooling: development of the second line risk dashboard, define and maintain stress test scenarios, assess data quality and data requirements, liaise with our data management environment
Platform assessment:
Liaise with our partner retail lending platforms, review external credit risk policies (loan acceptance, CDD, credit risk concepts: e.g. Definition of default, Forbearance, Recovery and Collection), review external and internal risk models (e.g. rating and pricing models, stress testing).
Regulation: Monitor compliance to EBA regulations and guidelines by assessing the impact of the latest regulatory developments and implications to the business.
Candidate profile
A university degree MSc in econometrics or business economics;
7-10 years working experience, preferably in (credit) risk environment;
Strong analytical skills
Able to work in a structured way, which will e.g. help to perform a strong focus on further shaping the governance and risk policy framework
Programming skills for the purpose of portfolio data analysis: R, SQL
Dashboard building experience is an advantage (e.g. using Power BI, Power Query)
Data quality processing and control
Experience with interpreting Credit Modelling techniques (e.g. IFRS9, RAROC)
Proven skills of working in a project environment
Excellent communication skills: express a political sense for building the second line credit risk domain within our business, e.g. by translating quantitative analysis into comprehensive information to senior management, as well as communicating our risk profile with the external lending platforms.
Interested?
Are you interested in a position at a bank where you can see the whole range of activities? Do you like dealing with complex issues within the area of credit risk management? Then apply for the credit risk manager position by using the form below.
We look forward to receiving your resume and motivation letter. For more information about the role, you can contact Patricia Koekenbier, 06-30400141.
This search procedure has been closed (11-02-2020).
About this headhunter - Human Investment Management
Human Investment Management is een gespecialiseerd executive search bureau. Wij helpen bedrijven met het vinden van de beste Finance en Risk professionals op vaste en interim basis.
Wij vinden kandidaten die jouw bedrijf in beweging zetten. Die anders kijken, flexibel en slagvaardig zijn en weten wat er speelt in de wereld en in hun vakgebied.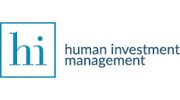 More jobs from Human Investment Management on Lintberg
Human Investment Management has been active on Lintberg since 2019.