Senior Clinical Research Associate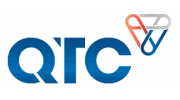 The organisation
For a worldwide, well respected and leading contract research organisation (CRO), we are looking for a knowledge Senior Clinical Research Associate (SCRA). This class A organisation has created an environment where innovative technologies are applied to achieve maximum results. Like most people who choose to work in a health related field, this organisation has a clear mission: to improve patient experiences all across the globe. In every aspect of clinical research, they provide support and yearn to achieve excellence. By doing so, they have gained international fame and proven themselves a trustworthy partner and employer, harvesting high quality from each project and each member of the family, including you. The team you will be working in is the clinical monitoring team that consists of monitors and CRA's of different levels of seniority. You will sometimes be working at the HQ, perform site visits and have the availability to work from home. If you have the willingness to keep developing, this is possible by making use of the award winning internal L&D programs.
The position
The role will entail site visits to assess protocol regulations and manage the required documentation. As it is known for a seasoned Clinical Research Associate like yourself, you wil secure the data flow internationally and maintain the insurance of quality assurance audits. You will develop and maintain collaborative relationships with investigational sites and client personnel. Thereby, you will naturally report back to the project- and teammanager.
Candidate profile
What we like to see in a candidate:
Bachelor in a relevant science related field or a comparable certification
At least one year of monitoring experience within the clinical field
Excellent understanding of medical terminology
Strong oral and written command of the English language
Customer comes first mindset
Eye for detail
Expert in organisational and timemanagement skills
Evident flexible nature and proven adaptability
Proper presentation skills
A driver's license
The offer
When joining the family you can expect:
Award winning L&D programs to continually develop yourself
Feeling the pride of delivering high class therapeutics
Opportunity to move up within the organisation
Ability to work from home
Lease car
Interested?
You can apply to this position by using the link below. For more information please contact Denny Peneux, Senior Associate | Biotech & Pharma, +31(0)6 82635527, +31(0)23-7548660.
- QTC Recruitment
QTC Recruitment is a reliable recruitment partner, specialising in search and selection of professionals in the life sciences industry. We provide tailored services all over Europe, offering a search proposal to find specialised candidates for demanding positions in a competitive labour market. Through decades of experience in life sciences recruitment, we have developed an extensive network of leading employers and specialists in Europe. Our goal is to make both clients and candidates happy with a new job opportunity or a matching specialist through our reliable, transparent, and personal way of doing business. QTC is all about making a difference for you on Quality, Time, and Cost.