This search procedure has been closed (12-05-2020).
Field

Legal

Salary

Salary undisclosed

Location

Amsterdam

Employment

Permanent

Headhunter

YER Executive for Howden
The organisation
Howden M&A is a market leading provider of specialist insurance solutions for M&A risks. With nine offices in London, Frankfurt, Amsterdam, Munich, Stockholm, Madrid, Paris, Warsaw and Singapore, Howden focusses on the private equity and real estate sectors, working with leading global fund managers. The 60 professionals that make up their dedicated team have backgrounds in corporate law, tax, litigation, environmental consulting, investment banking, general industry and insurance. Howden advices on a variety of insurance products including warranty & indemnity, tax liability, contingent risk, environmental liability and title/real estate insurances. They also provide a claim handling and advisory service to all of their clients. Howden's experienced team has a track record in obtaining M&A insurance claims pay-outs for our clients.
In 2019, Howden opened its office in Amsterdam. Due to their unique "Howden M&A advisory approach" to broking M&A insurance in combination with a passionate and strong team led by Frederik Veldhuijzen (ex De Brauw), they have now firmly established themselves as a market leading M&A insurance advisor in the region.
The position
Interesting opportunity for an ambitious and entrepreneurial M&A lawyer within an international scale up environment.
Tasks & responsibilities
Due to its rapid growth in the Netherlands Howden is expanding its Benelux team in Amsterdam with a (Senior) Associate M&A. The (Senior) Associate will be jointly responsible to further expand the Netherlands business. The role will require an entrepreneurial approach and willingness to use initiative but also a strong Dutch legal grounding, with solid understanding of warranties, indemnities, limitations and the general structure of Dutch SPAs.
With Howden you will develop your skills and gain the knowledge (with the support of the Benelux and London team) required to:
Engage with clients and, in time, fully independently run transaction processes from an insurance perspective
Understand the unique Howden M&A approach to broking which has underpinned their growth across Europe
Engage and work together with other specialized teams when placing tax, environmental, title and litigation policies
Join business development meetings and pitches with investors and legal advisors, and in time run these meetings and develop an own client base
Providing an excellent service and client centric approach
Candidate profile
Determined and willing to learn about a new, although related market to the "traditional" M&A market
4-7 years qualified Dutch lawyer at a leading Dutch or international M&A law firm
Excited to expand commercial skills and develop an own client base through building and expanding relationships
The ability to understand and analyse legal documents (SPAs, IAs, APAs etc.) and due diligence reports (including matters that you may not have come across before on previous transactions)
Written and oral business fluency in Dutch and English
Entrepreneurial
Organized
Result driven
Execution excellence
Ability to think 'outside of the box'
The offer
Excellent remuneration
Long-term incentives
Young and dedicated team focused on cooperation with an eye for the individual
The opportunity to live in London while undergoing initial training
Global corporate structure but scale up working environment
Formal dress code only when needed (e.g. client events)
Diversity is encouraged and taking ownership is rewarded
Interested?
You can apply to this position by using the link below.
This search procedure has been closed (12-05-2020).
About this headhunter - YER Executive
YER Executive is een specialistisch label binnen de YER Group B.V. Dit internationale werving en selectiebureau is al ruim 30 jaar marktleider in carrièrebegeleiding van hoogopgeleide professionals. Vanuit de 9 Nederlandse, en 3 Amerikaanse kantoren, richten de consultants zich exclusief op specialistische hbo- en wo-functies, management- en directieposities. Door deze exclusiviteit zijn de consultants een verlengstuk van hun opdrachtgevers. Samen met de specialisaties op verschillende vakgebieden, zijn de consultants dus altijd de ideale businesspartner voor kandidaat of werkgever.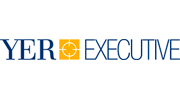 More jobs from YER Executive on Lintberg
YER Executive has been active on Lintberg since 2020.