Regional Director EMEA (Capital Equipment)
Field

Management

Salary

Salary undisclosed

Location

East-Netherlands (+frequent travel)

Employment

Permanent

Headhunter

Kienbaum
The organisation
For one of our clients, a global technology leader within the field of power technology, we are looking for a Regional Director who will lead the EMEA region.
The position
The Regional Director will be P&L responsible and in charge of developing a strategy that ensures the success and future growth of the organization, amongst other things through the creation of a highly performance-oriented organization, an expansion and commercialization of the company's service portfolio and a shift from product to solution sales (TCO).
S/he will lead by example and will be actively involved in all sales activities and the development of new markets and business opportunities.
The position will directly report to the CEO of the company, who is also based East-Netherlands. S/he will be a member of the international Management Team.
Tasks & responsibilities
Provide exceptional leadership, coaching, and mentoring to employees, team of 50+
Further develop the sales capabilities of the team; build a top-class sales organization with a proactive and meritocratic mentality
Full P&L responsibility for all sales activities in the EMEA region
Lead the development, coordination and execution of the sales strategy
Implement a commercialization of the company's service business
Identify market needs and business opportunities in an early stage and be involved already in the design phase
Obtain new knowledge on developments like big data (analysis) and translate these opportunities into added value for the client; become a frontrunner
Actively manage sales channels
Improve current processes and the structure of the regional EMEA office and implement a cultural change
Candidate profile
A Business or Engineering related Bachelor's or Master's degree is required
Minimum of 15 years of progressive work experience, whereof at least 3-5 years in a managerial role with P/L responsibility
A solid track record in international project sales
Experience in B2B with capital intensive project sales (engineered capital equipment)
Experienced with service business model is an absolute must-have for this role
A solid business acumen and strong background drafting business cases
Experience with driving change
Strong international background, experience and mind-set
A true leader and front man of the EMEA organization, internally and externally
Strategic as well as with a hands-on mentality
Someone who brings original ideas and who is able to challenge and inspire their teams to achieve optimal results
Strong believer in meritocracy and capable of building a performance organization
Fluency in English is mandatory; additional knowledge of other European languages such as Dutch or German would be considered a strong plus
The offer
The position offers, next to a market-conform salary range and secondary benefits, the opportunity to lead the growth of our client, a fast-growing, internationally operating market leader within the field of power technology.
The job implies a highly entrepreneurial and strategic Director role with P&L responsibility for the EMEA region and with a strong focus on leading the organization through a transformation phase. S/he will become a full member of the International Management Team and significantly contribute to the strategic development and continued growth of the company.
Interested?
You are requested to apply for this position by following the link below. For more information please contact Leila Tafrashe at +31 (0)20 697 14 10.
Reference and diploma checks will be a standard part of the procedure.
This search procedure has been closed (16-02-2016).
About this headhunter - Kienbaum
Wij zijn een Duits, innovatief familiebedrijf met 32 kantoren in 18 landen. In de ruim 20 jaar dat Kienbaum actief is op de Nederlandse markt, hebben we langlopende samenwerkingsverbanden opgebouwd met small tot large-sized multinationals, familiebedrijven, Venture Capital/Private Equity (VC/PE) en digitale start-ups.

Wij werken toegewijd aan het succes van uzelf en uw organisatie, voortbouwend op vertrouwensrelaties en ondersteund door onze internationale expertisenetwerken.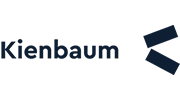 More jobs from Kienbaum on Lintberg
Kienbaum has been active on Lintberg since 2008.