Regional Country Sales Manager (Western Europe)
Field

Sales

Salary

Salary undisclosed

Location

Amsterdam

Employment

Permanent

Headhunter

Page Executive
The organisation
Our client is a well know manufacturer within the Retail and Out of Home sector. With over 2500 employees worldwide and over 1,340 million euro's sales it is a top 10 player within his field. The company has his own production locations and operates through associated companies and distributors in more than 90 countries. The secret of its success lies in producing and designing products that offer high quality, reliability and excellent taste.
The position
This role manages an important region that is expected to grow at a far greater rate than the average globally. As a key management role with the commercial department, this role is expected to deliver exceptional results in sales objectives, people development and strategic value to the business direction of the region (Western Europe). The core function of this role is to lead a team of Country Sales Managers to develop and implement the strategies through building sales competencies with the Key distributors. This role is the direct link and support function between the Country Sales Manager and the headquarters. In this role you report to the Director Emerging markets. The job requires frequent travelling.
Tasks & responsibilities
Your responsibilities include, but are not limited to the following:
To develop, plan, implement and measure to achieve the budgeted product in store distribution, consumer price, quality, visibility and display within all channels.
Sales forecasting, by collecting info from Country Sales Managers, monitor market trends, weekly distributor activity plans and the supply chain situation.
Regular contact for key distributor in order to developing and maintaining a working relationship with the main distributors or in case of critical issues and having their respect and trust to ensure a close and influential relationship within all levels of the distributor's team.
Regular influencing with key distributor for all required activities and investment into our clients business, bringing in other key people from the company at appropriate times to complete negotiations.
Working closely with the sales team and/or the distributors to ensure that all financial budgets agreed by the headquarters are spend within the confirmed budgets limits.
Distributor margin and trade spend management through close monitoring of all elements of the price list from the company to the distributor, distributor to wholesalers, and distributor to retailers/customers to the consumer.
Leadership by leading from the front, ensure the Country Sales Managers have all of the information and tools that they need to excel in their roles.
Candidate profile
Experience within a disciplined sales competent global FMCG organisation.
10 to 15 years experience in a blue chip multinational company.
Experience leading and negotiating milestone changes.
Experience with leading international teams.
Someone with a strong personality and a passion to drive success and grow.
Good leadership, interpersonal and negotiations skills combined with good business acumen are key.
University level preferred, but not mandatory.
Excellent communication skills (written and spoken) in English, French, German or Italian is a plus.
Experience with implementing and leading HQ strategy in emerging markets.
Terms & conditions
Competitive package
Interested?
Please apply by using the link below. For more information please contact Jorrit van der Linde on +31 (0) 20 5789444 with reference number MLIJ168438.
This search procedure has been closed (07-01-2015).
About this headhunter - Page Executive
The executive search division of PageGroup, Page Executive provides a range of search, selection and talent management solutions for organisations on a permanent and interim basis. Recognised for our powerful in-house research function, speed and flexibility of response and assignment completion rates, organisations worldwide use Page Executive to secure their senior talent.
Page Executive is part of PageGroup, worldwide leaders in specialist recruitment.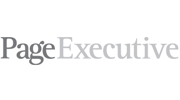 More jobs from Page Executive on Lintberg
Page Executive has been active on Lintberg since 2008.