Program Manager Research & Development
Field

Management

Salary

Salary undisclosed

Location

East-Netherlands

Employment

Permanent

Headhunter

Lens
The organisation
Our customer is a small but mighty player in the world of automated Clinical Chemistry. With energy and ambition the company is building a new product line 'from scratch'. The design is smaller, more resilient, more intelligent, in short, better than available products from bigger suppliers.
The Dutch company is part of a global group with different product groups in molecular biology, immunology and microbiology. The Clinical Chemistry HQ is based here in The Netherlands. The R&D team consists of a highly capable group of people with skills in Software Development, Physics, Fluidics, Mechanical Engineering etc. Co-operation with other R&D groups within the company is stimulated.
The position
The project involves an impressive width in technology: software development, mechatronics, electronics, optics, vacuum- and fluidics. This width in itself is a great challenge: with over 20 highly qualified people involved in an international setting, alignment is essential. Also, since this is all taking place in a regulated environment, compliance with international standards is key.
Time and Cost are essential elements in the project as is the communication between all stakeholders. In order to manage this ambitious product innovation project, Lens is looking to get in touch with R&D professionals from similar industries who are able to 'land the eagle' in the role of Program Manager. The impact of the role is quite critical: bringing alignment is a necessity.
The Program Manager reports into the R&D Director and will work in close co-operation with the Managing Director of the company.
Candidate profile
You are a R&D professional with good 'language skills': you can translate the needs and deliverables from all the different groups involved, into one common milestone sheet to which all can commit. You love complexity and the international flavor surrounding the project.
You don't hesitate to speak with people from all levels within the company, understand the questions behind the questions and dig deeper. You are able to combine all perspectives into one: from the enthusiast engineer to HQ management and you understand the commercial setting of what you are doing. You can communicate a sense of urgency and you are able to apply discipline next to an energizing leadership style.
In short: you are the professional Program Manager who can drive the project towards its completion within the limits of Time & Costs.
Interested?
You are invited to apply for this position by following the link below. For more information, please call on Bart Heerdink at +31 (0)20 462 30 60.
This search procedure has been closed (04-07-2018).
About this headhunter - Lens
We vinden bij Lens best veel talent, in branches die niet direct met elkaar te maken hebben: bouw, insurance, FMCG... we voelen ons eigenlijk thuis in elk vakgebied waar mensen andere mensen nodig hebben om te slagen. En dat geldt eigenlijk... overal.
Bij Lens laten we talenten opbloeien en organisaties groeien. Wij zoeken professionals die hun taken naar hun hand zetten en zichzelf laten vormen door hun wekr.
Gevestigd in Amsterdam, werft Lens voor posities op management- en expertniveau binnen de branches Healthcare & Life Sciences, Finance & Risk en NGO.
Probeer Lens en ervaar wie wij vinden.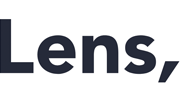 More jobs from Lens on Lintberg
Lens has been active on Lintberg since 2010.