Product Steward & Regulatory Compliance Leader
This search procedure has been closed (10-12-2014).
Field

Management

Salary

Salary undisclosed

Location

Randstad

Employment

Permanent

Headhunter

Page Executive
The organisation
Founded in 1924, Univar is a leading global chemical distributor of industrial and specialty chemicals and related chemistry services. Univar operates a network of over 700 distribution facilities throughout North America, Europe, the Asia-Pacific region, and Latin America, with additional sales offices located in Eastern Europe, the Middle East, and Africa. Our 8,800 employees serve over 133,000 customers, representing nearly every major industry and a highly diverse set of end markets.
To drive forward the team and meet the increasing regulatory requirements we are looking for a candidate who will be responsible for managing the regulatory, health and environmental aspects of raw materials, throughout their life cycle and across the value chain in order to prevent negative impacts and protect the company's reputation and integrity. Build a centre of excellence to serve our customers and suppliers with quality and regulatory information in the most efficient and sustainable way.
The candidate will lead the EMEA Product Stewardship Team and reports directly to the VP & General Counsel EMEA. Univar offers an exceptional career development potential globally, a total compensation package including a competitive salary, an inspiring work environment.
The position
You will be responsible for:
Running a powerful and well recognized Product Stewardship(PS) team through EMEA
Founding and maintaining a center of excellence to service our customers and suppliers in a way that it creates a differentiator against our competitors
Assuring a healthy awareness of regulatory compliance throughout the business through regular trainings, policies, rules of engagement
Building a strong networking line to the US colleagues
Advisory for the Product Liability claims
Building sustainable, long term strategic control mechanisms to assure full regulatory compliance and evidence the same
Being a business partner for country leaders, the EHSQ team and the finance department in terms of risk management
Tasks & responsibilities
Acquires, allocates, and controls resources to accomplish PS goals in an effective and efficient manner
Translates broad strategies into specific objectives. Establishes policies and procedures to standardize work. Applies the principles of auditing, investigation methods, data management and integration, delegation of authority, risk communication, conflict resolution, issue / crisis management, organizational structure and culture, and decision making.
Understands the goals of business and its need to compete in a European e.g. global marketplace, and identifies opportunities to apply PS in support of those goals
Affects necessary changes that move the organization's culture forward and communicates PS principles and activities using the language of business leaders
Understands the regulatory processes applicable to key markets, product liability, and product risk management
Demonstrates drive to achieve goals. Committes to supporting, encouraging and developing others
Looks for solutions to problems and is Accountable
Realizes that customer and supplier perspective is a driving force behind what Univar does
Builds and values relationships
Works well in teams, is an individual contributor, a facilitator, and leader.
Collaborates within and outside the PS organization, at all levels, both locally and at European level
Candidate profile
Ability to lead subject matter experts across remote locations through EMEA
Strong detail and process background - either law or six sigma
Vision to see beyond the process and find the added value
Respect and deliver on deadlines
Strong project management skills and mindset
Strong Product Stewardship & Regulatory compliance preferably in chemicals which includes - amongst other- REACH, SDS, regulatory compliance processes and proper implementation of policies, data cleansing to achieve proper Masterdata, export/import/excise licensing
At least 3 - 5 years experience as people manager
Fluent in English, second language a big plus
Willing to travel within EMEA, approximately 20% of the time
Interested?
You are requested to respond to this position by following the link below. For more information, please contact Willem van Leeuwen at +31 (0)20 578 94 44.
This search procedure has been closed (10-12-2014).
About this headhunter - Page Executive
The executive search division of PageGroup, Page Executive provides a range of search, selection and talent management solutions for organisations on a permanent and interim basis. Recognised for our powerful in-house research function, speed and flexibility of response and assignment completion rates, organisations worldwide use Page Executive to secure their senior talent.
Page Executive is part of PageGroup, worldwide leaders in specialist recruitment.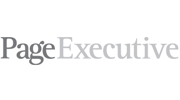 More jobs from Page Executive on Lintberg
Page Executive has been active on Lintberg since 2008.