This search procedure has been closed (10-07-2020).
Field

Science

Salary

Salary undisclosed

Location

Maastricht area (+travel)

Employment

Permanent

Headhunter

Green Career Consult
The organisation
Based in the south of Holland (around Maastricht) this company wants to fulfil a clear role in the future footprint of the world by supporting and improving food security. By enabling farmers to optimize and make better use of the available resources they have, short distribution lines to market and with innovative biological and non-biological crop solutions, the company is transforming how future crops are grown. People with more than average skills to keep up with this growth and develop the huge potential they see for the future food producing farmers are more than welcome.
The position
Do you love to work for a global oriented family owned Dutch based company that helps to improve global food security by enabling farmers to make better use of available resources? Are you technically and experienced in plant protection and/or plant nutrition? Are you international oriented and do you speak several languages? In this fast-growing company it could be your ideal chance to combine your experience and grow your personal competencies. Are you ready to further technically support global continents, than we are sure that we offer a very diverse and challenging job that you are looking for.
Ready for a world changing challenge? We are seeking a Product Manager (Agronomist).
Tasks & responsibilities
The company's business is where your interest is. The world is your playing field. You are the expert for the company and have a precise overview on the full supply chain for products in their portfolio. Cultivation of crops and helping farmers to optimize that with specific high-quality plant protection and plant nutrition is key in this role. You are a specialist and like to help people to improve, all based on your experience and knowledge in the company's playing field. From previous experiences, you preferably know markets outside Europe.
The successful candidate has a key role in:
Technical support to the sales team.
Deliver product know-how to agents and distributors worldwide.
Partner with the technical & sales team to conduct product evaluation trials, support protocols, life cycle management, and product positioning.
Develop and drive the business strategy for the products across the markets.
Develop the product positioning and implementation strategy and follow up.
Develop growth objectives including market share, revenue, profit and return on investment for all the channels/categories of business and/or key customers.
Study the market among other things, competitor's placement and strategy.
Market research initiatives and surveys to understand the market scenario and suggest the way forward and realize business growth.
Prepare for new product launch.
Design Product campaigns and product designs in collaboration with the design team.
Co-ordinate and cooperate with company leads for possible sale generation.
Develop the company electronic mailing list system for technical knowledge/support.
Manage the company technical websites on regular base.
Set strategic product positioning per country.
Determine together with the sales team the best suitable assortment for partners and follow up.
Be involved in the day to day registration procedure of the product portfolio.
Propose product development ideas with potential opportunities you see.
Train/educate support and improve customers (partners and end-users) and colleagues for best agronomical and nutritional technical practices to secure best practice product use.
Work closely together and form a team in close partnership with the territory technical experts to establish good and effective technical knowledge and use of products from the company's available portfolio.
From a product management perspective, you add value to the technical team for developing new products.
Candidate profile
The ideal candidate has the following qualifications and skills:
Minimum bachelor in agronomy (plant science or related fields), master's degree is an advantage,
Should demonstrate high technical agronomical skills and should poses proven experience in the agronomical and technical area the company is involved in.
Demonstrate fundamental knowledge of crop nutrition and/or crop protection.
Work experience in similar positions.
Set strategic product positioning in different countries and be involved in the day to day registration procedure of those products.
Form and sustain close partnership with the territory technical experts to establish good and effective technical knowledge of the company's products.
Be self-motivated, proactive, and hard-working, with strong interpersonal skills.
High level of English, other international languages like Spanish is an advantage.
You have good presentation skills verbally, agronomical and technically.
Intensive travelling is required.
Willing to relocate to the south of the Netherlands.
Valid work/residence permit required (The Netherlands/European Union).
Knowledgeable with Microsoft Office (Excel, PowerPoint, Word).
The offer
An open, informal, diverse, non-hierarchical culture and a multi-cultural team in which people are free to speak up. A very challenging new position in a fantastic area within a growing company. Space for personal development within your own field of expertise and beyond. The company offers a good salary and remuneration package depending on the candidates experience and knowledge. Apart from the fact that the office in the south of Holland is a fantastic place to live.
Interested?
This is an exciting opportunity to join a successful business. So, if you are experienced, meet most expectations or ready to take a next step in your career. You can apply to this position by using the form below.
For more information please contact Green Career Consult, Mr. Ruud Schlenter, senior consultant, mobile: +31 (0)6 22 51 10 47.
This search procedure has been closed (10-07-2020).
About this headhunter - Green Career Consult
Green Career Consult is een bureau voor: Recruitment, Executive search en Loopbaan coaching in de Agri, Food en Groene Ruimte. Gespecialiseerd in Agri business vacatures.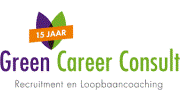 More jobs from Green Career Consult on Lintberg
Green Career Consult has been active on Lintberg since 2019.