Principal Scientist Non-Clinical Toxicology
Field

Science

Salary

Salary undisclosed

Location

Brussels

Employment

Permanent

Headhunter

QTC Recruitment
The organization
In their continued efforts regarding the discovery and development of groundbreaking medicines and solutions for severe immune system and CNS diseases this organisation is looking for a skilled Toxicologist with experience in Neuroscience. This international organisation (over 8.000 headcount and active in over 40 counties) would ideally like this professional to work in Brussels, but locations in the US and UK will also be considered.
The position
In the role of Toxicologist you will be responsible for the non-clinical development of small molecule, mAB and new modality drug candidates. In this scope you will provide the global project teams with non-clinical support from early research though First in Man, Proof of Concept and further. Thus representing, in a collaborative environment, the Development Science Department as a member of interdisciplinary project teams.
When it comes to the studies performed by vendors, you will be the one to monitor them. In addition you will provide toxicology interpretation and issue resolution, and participate in various toxicology and R&D initiatives or other active cross-functional collaborations. You will also prepare and review regulatory documentation and represent the organisation in meetings with regulatory authorities.
Candidate profile
As this position spans several responsibilities and a high level of interaction throughout the organisation the ideal candidate should first and foremost have a dynamic personality and possess excellent interpersonal skills. Regarding hard skills, this role requires one to have a Toxicology-related degree (p.e. Biomedical Science, pharmacology, etc). Experience-wise this candidate has been active at least ten years in non-clinical development in a multidisciplinary environment (DMPK/clinical pharmacology) focussing primarily on New Chemical Entities. Strong knowledge of the aforementioned TA of Neuroscience (neurodegeneration, neuro-inflammation, epilepsy) is paramount. Bringing in additional experience in regulatory toxicology and GLP compliance in greatly welcomed, as well as experience in new therapeutic modalities such as gene therapy, PROTACs or cell therapy.
The offer
Besides the opportunity to be an integral part in the discovery and development of medicines that will change peoples lives, the organisation:
offers a competitive salary
a great secondary package
additional benefits
relocation if needed
Interested?
You can apply to this position by using the link below. For more information feel free to contact Martin van der Velden
Consultant | Biotechnological and Pharmaceutical Industry, +31(0)23-7548660, +31(0)6-83656209.
This search procedure has been closed (09-07-2019).
About this headhunter - QTC Recruitment
QTC Recruitment is a reliable recruitment partner, specialising in search and selection of professionals in the life sciences industry. We provide tailored services all over Europe, offering a search proposal to find specialised candidates for demanding positions in a competitive labour market. Through decades of experience in life sciences recruitment, we have developed an extensive network of leading employers and specialists in Europe. Our goal is to make both clients and candidates happy with a new job opportunity or a matching specialist through our reliable, transparent, and personal way of doing business. QTC is all about making a difference for you on Quality, Time, and Cost.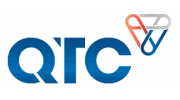 More jobs from QTC Recruitment on Lintberg
QTC Recruitment has been active on Lintberg since 2015.