Marketing & Sales Manager
This search procedure has been closed (10-07-2020).
Field

Sales

Salary

Salary undisclosed

Location

Maastricht area (+ travel)

Employment

Permanent

Headhunter

Green Career Consult
The organisation
Based in the south of Holland (around Maastricht) this company wants to fulfil a clear role in the future footprint of the world by supporting and improving food security. This by enabling farmers to optimize and make better use of the available resources they have.
Short distribution lines to market with innovative biological and non-biological crop solutions, the company is transforming how future crops are grown. They grow fast due to a high demand from all over the world. People with more than average skills to keep up with this growth and develop the huge potential they see for the future food producing farmers are more than welcome.
The position
Do you love to work for a global oriented family owned Dutch based company that helps to improve global food security by enabling farmers to make better use of available resources? Are you experienced in plant protection and/or plant nutrition? Are you native or fluently Spanish speaking and do you like to frequently travel in Latin America? Are you ready to further develop the Latin American market, than we are sure that we offer the very entrepreneurial and challenging job that you are looking for.
When you have a global orientation, you understand plant nutrition and plant protection, you are sales and marketing driven and willing to reach acceptable targets, then we might have a role in our fast-growing company that could be your ideal chance to combine your experience, and grow your personal competencies and view of our business.
Ready for a world changing challenge? We are seeking a Marketing & Sales Manager Latin America.
Tasks & responsibilities
The Latin America market has stolen your heart. You like the cultures and fluently speak Spanish. Your technical skills in the company's expertise areas, plant protection and plant nutrition, are highly developed and you have a strong attitude to building long term contacts. From previous experiences you know these markets and with your entrepreneurial skills you can build and develop these markets one by one.
The successful candidate has a key role in:
determine priority countries in Latin America,
determine country potential and further develop these countries,
determine yearly budgets and review these budgets.
finding the distribution partners with the same high standard in business like the company itself.
formalizing long term cooperations.
conduct announced visits to (potential) partners in the areas.
drive the company portfolio decisions for the region and influence priorities.
set strategic product positioning per country.
determine the best suitable assortment for partners and follow up.
be involved in the day to day registration procedure of the product portfolio.
propose product development ideas with potential opportunities you see in the region.
Train, educate and support customers (partners and end-users) for best agronomical and nutritional technical practices to secure best practice product use.
work closely together and form a team in close partnership with the territory technical experts to establish good and effective technical knowledge and use of products from the company's available portfolio.
from a commercial/end user perspective you add value to the technical team for developing new products.
Candidate profile
In this role the company seeks immediate impact, so the ideal candidate has the following qualifications and skills:
university/master's degree in agronomy, plant science or related fields.
minimum 3 years' experience in marketing or sales roles in agribusiness.
skilled in marketing strategy, sales and commercial activities and effective promotional activities necessary to set up and support the business.
deep knowledge of either the pesticide market or the specialty nutrition market.
demonstrated experience in working in either the chemicals industry or the specialty fertilizer industry.
familiar with registration activities.
set strategic product positioning in different countries and be involved in the day to day registration procedure of those products.
form and sustain close partnership with the territory technical experts to establish good and effective technical knowledge of the company's products.
feel comfortable working in a fast-paced, deadline-oriented environment where you help determine what's done how.
be self-motivated, proactive, and hard-working, with strong managerial, problem-solving, creative thinking and interpersonal skills.
fluent in written and spoken Spanish and English other additional languages preferred.
you have good presentation skills verbally, agronomical and technically.
excellent management and communications skills. The role involves constant agronomical technical presentations in the territory.
self-Starter, flexible and adaptable.
regular travelling is required within the assigned region Latin America
willing to relocate to the Netherlands.
valid work/residence permit required (The Netherlands/European Union).
knowledgeably with Microsoft Office (Excel, PowerPoint, Word).
The offer
An open, informal, diverse, non-hierarchical culture and a multi-cultural team in which people are free to speak up. A very challenging new position in a fantastic area within a growing company. Space for personal development within your own field of expertise and beyond.
The company offers a good salary and remuneration package depending on the candidates experience and knowledge. Apart from the fact that the office in the Maastricht area is a fantastic place to work.
Interested?
This is an exciting opportunity to join a successful business. So, if you are experienced, meet most expectations and ready to take a next step in your career. You can apply by using the form below.
For more information please contact Green Career Consult, Mr. Ruud Schlenter, senior consultant, mobile: +31 (0)6 22 51 10 47.
This search procedure has been closed (10-07-2020).
About this headhunter - Green Career Consult
Green Career Consult is een bureau voor: Recruitment, Executive search en Loopbaan coaching in de Agri, Food en Groene Ruimte. Gespecialiseerd in Agri business vacatures.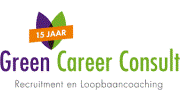 More jobs from Green Career Consult on Lintberg
Green Career Consult has been active on Lintberg since 2019.