This search procedure has been closed (15-01-2016).
Field

Marketing

Salary

Salary undisclosed

Location

Den Haag

Employment

Permanent

Headhunter

InterRecruitment
The organisation
This company is the only worldwide provider of products, support and expertise based on PostgreSQL, the most widely deployed independent open source database in the world. The products are designed with enterprise-grade features providing massive scalability for transaction-intensive applications requiring superior performance, security, and availability.
Our Postgres Server adds Oracle compatibility that drastically reduces database TCO, capitalizes on existing Oracle skill sets, and runs many Oracle applications unchanged. With our software, users can develop and deploy PostgreSQL-backed applications that scale from embedded solutions to massive OLTP and data warehouse systems
The position
The Marketing Manager for the EMEA Region will be responsible for developing and maintaining marketing strategies to meet organizational objectives within the EMEA region (Europe, Middle East & Africa).
You will work together with EMEA Director of Sales and regional sales account managers to intimately understand customer needs, sales channel requirements, market conditions and competitive dynamics to plan and implement sales & marketing programs.
You are enthusiastic about generating Marketing Qualified Leads and building new sales pipeline.
You will report to the Director, Lead Generation in the US, with dotted line to Regional Sales Director and Global Events Director, and will be based in our Netherlands Office
Tasks & responsibilities
Develop marketing plans, in conjunction with sales teams, that detail clear, actionable, and measurable activities to enable achievement of organizational sales & marketing objectives.
Manage the regional marketing budget. Deliver all marketing activity within agreed budget.
Manage all aspects of production, receipt and distribution of local marketing materials, events, webinars, campaigns and joint partner marketing activities.
Implement and manage all partner and sales enablement programs, collateral and training in the partner portal with direction from the Director of Partner Business Development.
Accountable for new lead generation and marketing qualified lead goals in EMEA set by CMO.
Assist with global corporate communications and public relations firms in EMEA.
Candidate profile
Bachelor's degree in business or marketing (MBA preferred).
4-5 years' experience in corporate marketing or related experience in a high-tech B2B environment in a global organization.
Familiar with working in Marketing Automation Systems (preferably Marketo)
Self-starter with a willingness to take the initiative and exercise good judgment.
Enthusiastic and fast learner with a positive approach that no task is too big or small.
Responds to management direction and solicits feedback to improve performance.
Willingness to travel and work in a global team of professionals.
Ability to prioritize projects, project manage multiple marketing campaigns in English and other languages.
Excellent people and management skills with ability to influence cross-functional teams without formal authority.
Ability to speak English and a second language in Central Europe (French, Dutch, German)
You can comfortable working independently with a remote manager based in the United States.
Interested?
You can apply to this position by using the form below. For more information you can contact Ron van der Meer at +31 (0)6 55 18 12 22.
This search procedure has been closed (15-01-2016).
About this headhunter - InterRecruitment
InterRecruitment is een internationaal opererend werving & selectie bureau alle voor functies binnen de IT, met een specialisatie op commerciële en consultancy posities.
InterRecruitment is opgericht in 1984 en speelt sindsdien een leidende rol op recruitment gebied.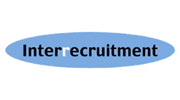 More jobs from InterRecruitment on Lintberg
InterRecruitment has been active on Lintberg since 2009.