This search procedure has been closed (04-05-2020).
Field

Management

Salary

Salary undisclosed

Location

San Diego

Employment

Permanent

Headhunter

YER Executive for Itility
The organisation
At Itility, 250+ top professionals work together to deliver digital solutions for enterprise customers in the area of data analytics, software, IT and IoT. The Itility business in the US currently consists (>90%) of companies that have a standing long-term relationship with Itility in the Netherlands. Itility US has a good profitability and a stable team, ready for scaling up in the US. Working in the Itility US team means working in a small start-up-like company, while at the same time being able to tap into the established ways of working at and the methodologies of Itility Netherlands, as well as being connected to a large team of colleagues and a range of competences.
The position
The Managing Director US is responsible for leading and expanding the team, managing the relationships with local and other customers, delivery of services and to a lesser extent new business development. The multicultural US team operates with a can-do attitude. They are multi-skilled as well as adaptive to new work and new technologies. The new MD will get familiar with Itility for some weeks in The Netherlands and takes over the responsibility in the US after a thorough and extensive hand-over with the current MD.
Candidate profile
We are looking for a person 'who has done it before' and who wants to bring this experience to a scale-up in a market full of opportunities for a minimum period of 3 years. Located in San Diego, bi-weekly travel to San Jose or other US locations and quarterly travel to the Netherlands is required. People management, C-level consultancy skills and IT knowledge are a must-have.
The offer
Attractive salary
Growth opportunities
Education, training
Innovative company
Work hard play hard family culture
Living in San Diego: the land of surf and sun and its laidback attitude. The multitude of hiking trails, gorgeous beaches, and booming culinary and beer scene inspire people from all over the world to pack up their belongings and head west.
Nearly perfect weather all year long
Interested?
You can apply to this position by using the link below.
This search procedure has been closed (04-05-2020).
About this headhunter - YER Executive
YER Executive is een specialistisch label binnen de YER Group B.V. Dit internationale werving en selectiebureau is al ruim 30 jaar marktleider in carrièrebegeleiding van hoogopgeleide professionals. Vanuit de 9 Nederlandse, en 3 Amerikaanse kantoren, richten de consultants zich exclusief op specialistische hbo- en wo-functies, management- en directieposities. Door deze exclusiviteit zijn de consultants een verlengstuk van hun opdrachtgevers. Samen met de specialisaties op verschillende vakgebieden, zijn de consultants dus altijd de ideale businesspartner voor kandidaat of werkgever.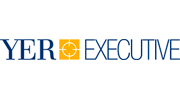 More jobs from YER Executive on Lintberg
YER Executive has been active on Lintberg since 2020.