Manager International Payroll & Support
This search procedure has been closed (12-10-2021).
Field

HR

Salary

Salary undisclosed

Location

Zwaagdijk-Oost

Employment

Permanent

Headhunter

Rvdb for Action
The organisation
With employees in currently eight countries, Action continues to expand, opening more than 200 stores per year. Their workforce, currently more than 53.000 people, is based mostly in the stores, with others reporting to the distribution centers and six country offices. HR Services serves all of the company's employees. Among other tasks, HR Services is, in cooperation with external providers, responsible for payroll preparation and coordination in every country. Action is looking for a manager who will be responsible for the payroll process and who can bring the department to the next level by addressing its upcoming challenges. The ideal candidate works with a strategical mindset and has a tactical approach and an operational focus. If this sounds like you, please keep reading.
The position
You will take up this challenge at Action:
Action has grown so rapidly that they have set out to transform into a strategic 'center of excellence'. Within this department Recruitment is responsible for recruiting new Action employees for the international headquarters and the Dutch country office. Compensation & Benefits is responsible for anything related to salary, bonuses, lease cars and other employment conditions. Learning & Development organizes training courses for employees working at the stores and distribution centers. HR Projects develops various projects aimed at increasing the added value of the HR department to the Action organization and the Shared Service Centre provides various services to the country offices including payroll. Finally, each support department has its own HR advisor focused on employee recruitment, internal and external mobility and departures and acts as an interface between the departments and the overarching HR team.
Tasks & responsibilities
As Manager International Payroll & Support you have the following responsibilities:
Overseeing the payroll strategy and ensuring a consistent and correct execution of HR support processes for all countries;
lead a team of coordinators that steers an international team of more than 30 payroll and support specialists. Provide them the direction they need to achieve their goals within schedule and budget;
be a trusted manager who contributes to a positive work environment, even under pressure;
work closely with payroll providers abroad, maintaining contact and aligning them on contracts and processes;
when the company seeks to enter new markets, you will be responsible for setting up the full payroll processes in those specific countries;
lead or participate in projects related to the payroll process, adjusting ways of working to a global standard as much as possible and according to country legislation;
being a senior member of the HR Services team who advises the company on opportunities for improvements.
As Manager International Payroll & Support, you will report directly to the Head of HR Services.
Candidate profile
This is what you will bring to the job of Manager International Payroll & Support:
Bachelor or master degree;
minimum of seven years of experience in international payroll and experience in remotely leading operational teams (preferably within retail);
strategic level of thinking combined with a tactical approach and an operational focus; you have a high level of pragmatism and you are very organised and able to structure activities and projects;
knowledge of and experience with digital HR transactional processes and HR cloud solutions (experience with SuccessFactors is an advantage);
experience in implementing systems, processes and internal/external resources in a least complex and high efficient way;
excellent knowledge of English and Dutch;
willingness to travel to the countries where Action operates.
Note: After Covid-19 you are expected to work at the head-office in Zwaagdijk for 3-4 days a week.
The offer
The job offers more than just a challenge:
A full time job (38 hours a week) with flexible working hours;
extensive education and training at the Action Academy;
annual bonuses on personal and business objectives;
long term incentive plan;
24 paid vacation days;
a lease car, company laptop and mobile phone.
Interested?
That's great! If your profile matches the job description, we are happy to receive your CV and short motivation. You can apply to this position by using the link below. You can count on an inital response to your application within 5 working days.
Any questions? Our colleague Winke Otto or Leonie Riksen takes the time to answer them via +31(0)88 552-1200.
This search procedure has been closed (12-10-2021).
About this headhunter - Rvdb
Wij spreken met ons team jaarlijks duizenden hrm-ers en willen graag een draaipunt zijn in hun loopbaan. Wij willen dat mensen voelen dat een gesprek met ons zoden aan de dijk zet. Dat ze inhoudelijk zijn uitgedaagd en dat hun talent is herkend en erkend of zelfs door ons is ontdekt. Ook als mensen niet worden aangenomen voor een bepaalde baan of klus willen wij graag weten wat ze willen en wat hen motiveert, waar hun talenten liggen. Er komt ongetwijfeld een moment dat wij wel kunnen helpen.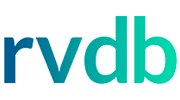 More jobs from Rvdb on Lintberg
Rvdb has been active on Lintberg since 2008.