Field

Legal

Salary

Salary undisclosed

Location

Amsterdam

Employment

Permanent

Headhunter

Page Executive
The organisation
Since 1874, the Watts Water Technologies family of companies has designed and manufactured valves and related products that promote the comfort and safety of people and the quality, conservation and control of water used in commercial, residential and municipal applications.
Watts Water Technologies, Inc. was incorporated in Delaware in 1985 and is traded on the New York Stock Exchange (symbol: WTS). Watts has operations in North America, Europe, Asia and Africa. Watts' objective is to increase sales and earnings by expanding into new markets, continuously developing new products for existing markets, making key acquisitions and reducing manufacturing costs.
The company is headquartered in North Andover, Massachusetts, USA, and totaled net sales of $1,51 billion in 2014, with approximately 70 facilities and 6000 employees worldwide.
Watts Water Technologies EMEA BV, through its subsidiaries, is a leading manufacturer of products used in Water Protection, Sanitary, HVAC (valves, electric & electronic controls and accessories), Instrumentation, and Electronics. The European head office is located in the Atrium building in Amsterdam, The Netherlands.
Watts' EMEA business has a total workforce of approximately 2,600 people and operations in over a dozen countries with its largest presence in France, Italy, Germany and Denmark. Watts EMEA realized net sales of more than $ 546 Million in 2014, selling direct to customers as well as through specialized wholesale distributors and OEMs.
Watts EMEA grew through acquisitions. In 2013, Watts Water Technologies EMEA decided to create a SBU Structure for the Drains, HVAC and Water & Plumbing.
Tasks & responsibilities
Advise on and deal with disputes and litigation. Engage and manage external lawyers as required
Support WATTS EMEA Operations by providing legal advice (on employment and labour law) to Industrial Relations and regional input on global issues
Providing support and advice and pro-active interaction on negotiations with works council and Trade Unions as required
Provide general employment law advice on a broad range of topics, e.g. issue resolution, disciplinary meetings, performance management, policy drafting, investigations, litigation, preventative management and terminations
Contribute to the general goals of the legal department, such as creating legal awareness, drafting and keeping up to date models and Q&A's and contribute to the know-how system
Drafting, reviewing, preparing and where necessary negotiating international sales and sourcing contracts
Contribute to implementing the Company's worldwide compliance program and key compliance initiatives for EMEA, including providing training on compliance and corporate ethics issues (such as FCPA, and UK Anti-Bribery Act, anti-boycott, Competition, Trade Compliance), and monitoring legal compliance developments in the region
Working across countries, business units and functions as a business partner to ensure that there is consistency and understanding of needs and advice. Works Effectively in a matrix organization.
Report on activities (findings, analysis) and advises the manager on legal issues whilst acting in the company's best interests
As business partner analyses business case and is able to translate in sound practical legal advice (no legalese)
Candidate profile
Master of Law degree, preferably in Dutch, French or German law
7-10 years' relevant experience, as an in-house lawyer and preferably with some years in a law firm
Understand the needs of an international US Multinational with operations in multiple manufacturing sites across EMEA
Solid knowledge of international contract law and in-depth knowledge of and experience in Dutch, French or German Employment law
Affinity with M&A
Good knowledge Data Privacy law
Flexible and hands-on and relationship building skills and able to manage a large number of issues simultaneously
The business language is English, so you can express yourself perfectly in English both written and verbally
Knowledge of the French and/or German language is a preference
Excellent communication skills on various levels
Team player, ambitious and multi-tasker
Must be able willing and able to travel internationally on average 10%
Core competencies
Collaborate Across Workgroups
Communicate Effectively
Deliver High Quality Work
Drive for Results
Focus on the Customer
Initiate Positive Change
Action Oriented
Business Judgment
Motivating & Managing Others
The offer
A challenging role within a fast paced and result driven, informal and international working environment. Excellent opportunity to gain or broaden experience with dealing with large international customers. Working in close relationship with the business and the higher management. Room for own initiative and personal growth.
Interested?
You are requested to respond to this position by following the link below. For more information, please contact Inge Pieters on +31 (0) 20 5789 444.
A reference check will be part of this procedure
This search procedure has been closed (27-08-2015).
About this headhunter - Page Executive
The executive search division of PageGroup, Page Executive provides a range of search, selection and talent management solutions for organisations on a permanent and interim basis. Recognised for our powerful in-house research function, speed and flexibility of response and assignment completion rates, organisations worldwide use Page Executive to secure their senior talent.
Page Executive is part of PageGroup, worldwide leaders in specialist recruitment.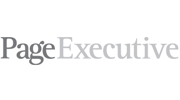 More jobs from Page Executive on Lintberg
Page Executive has been active on Lintberg since 2008.