This search procedure has been closed (02-11-2020).
Field

Legal

Salary

Salary undisclosed

Location

Amersfoort

Employment

Permanent

Headhunter

YER Executive for The Surgical Company
The organisation
The Surgical Company ("TSC" or the "Group") is a private innovative speciality medtech & service Group that aims to improve patient outcome. TSC has a portfolio of high quality proprietary corporate products and third party products. This portfolio is commercialized globally through direct sales channels in key European countries and a network of strategic partners (including the US) in the rest of the world geographies. Commercial activities are supported by operational and manufacturing facilities in The Netherlands (headquarters in Amersfoort), Belgium, France and the UK. TSC has annual sales of around EUR 150 m and employs over 370 people. The group's legal structure consists of a holding and eight operating companies.
In the coming years TSC aims to execute an ambitious next level plan based on organic and external growth. This plan focuses on further strengthening the portfolio of corporate products, expanding direct sales capabilities in Europe, ramping-up commercialization in the US through existing and new strategic partners as well as strengthening operations through smart integration/centralization and expansion of manufacturing facilities.
The position
International legal position in a fast growing business, with broad responsibilities and interesting learning and career opportunities.
Tasks & responsibilities
Currently, TSC's legal activities are supported by a network of external legal counsels. In light of supporting and executing the Group's next level plan, TSC intends to gradually establish internal legal capabilities. The recruitment of a Legal Counsel is a first step in that respect. Hence, the Legal Counsel, in close collaboration with the Group's CFO, will play a pivotal role in building out TSC's legal team and strategy towards legal affairs, offering interesting learning and career opportunities.
The Legal Counsel will oversee legal affairs within the Group, supported by external counsels. An initial list of focus areas for the Legal Counsel is outlined below. Upon appointment and after an initial assessment of the Legal Counsel, the Legal Counsel and the Group's CFO will agree on end responsibilities with respect to the legal focus areas. Such responsibility can be given to the Legal Counsel (depending on the expertise and experience of the Legal Counsel), external counsel or individuals within the holding or operating companies.
The Legal Counsel, should expect that the role of the Legal Counsel as well as the corresponding responsibilities will evolve over time alongside the further build-up of internal legal capabilities.
The initial focus areas of the Legal Counsel are:
Group legal and tax (predominantly transfer pricing) structuring
Group corporate events and governance
Oversight of external legal counsels
Financing agreements (with external financing partners as well as intercompany)
Legal support to operating companies in drafting/review/negotiations of material contracts/agreements
Defining Group policies re harmonization of legal contracts (e.g. templates) and contract management thereof
Legal M&A support (e.g. due diligence and transaction documentation)
Share participation plan
Insurances (non-HR) policies and agreements, in collaboration with insurance brokers
Group legal strategy
The Legal Counsel will collaborate closely with the Group's CEO, COO and CFO. The Legal Counsel will report to the Group's CFO.
Candidate profile
A Master's degree of Dutch Law
A minimum of 5-7 years of professional experience within a renowned law firm, the (medtech) industry or a combination (the latter is a plus)
An entrepreneurial and pragmatic mindset
A fast learner, responsible, pro-active and result-oriented
Team oriented, yet able to work independently
Good legal documents drafting skills
Full working proficiency in English and Dutch (French is a plus)
Strong social skills
Able to travel occasionally
The offer
International position in a fast growing business
Competitive remuneration package
Broad responsibilities
Flexible work environment
Interesting learning and career opportunities
Interested?
You can apply to this position by using the link below.
This search procedure has been closed (02-11-2020).
About this headhunter - YER Executive
YER Executive is een specialistisch label binnen de YER Group B.V. Dit internationale werving en selectiebureau is al ruim 30 jaar marktleider in carrièrebegeleiding van hoogopgeleide professionals. Vanuit de 9 Nederlandse, en 3 Amerikaanse kantoren, richten de consultants zich exclusief op specialistische hbo- en wo-functies, management- en directieposities. Door deze exclusiviteit zijn de consultants een verlengstuk van hun opdrachtgevers. Samen met de specialisaties op verschillende vakgebieden, zijn de consultants dus altijd de ideale businesspartner voor kandidaat of werkgever.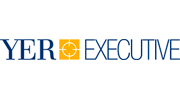 More jobs from YER Executive on Lintberg
YER Executive has been active on Lintberg since 2020.