Learning & Development Manager EMEA
This search procedure has been closed (04-05-2020).
Field

HR

Salary

Salary undisclosed

Location

Rotterdam

Employment

Permanent

Headhunter

YER Executive for Univar Solutions
The organisation
Why Univar Solutions? Today's customers and suppliers need more from their chemical and ingredients distributor. To innovate and grow, they need an ally—a collaborative expert who can help save time and effort from their processes, formulate breakthrough products, optimize their logistics, and improve safety and sustainability.
Executional excellence keeps you steps ahead
Unmatched expertise to drive solutions
Advanced platforms for smarter supplying, simpler sourcing
More choice and value-added services to help you innovate and grow
The position
Reporting to the VP HR, EMEA & APAC, with a strong relationship into the Global Learning & Development team, you will take the lead in defining and leading all aspects Learning & Development, including translating Global policies into regional and local procedures, developing trainings and training materials and leading Global initiatives in EMEA. You will work closely with the HR team in EMEA and with your L&D colleagues in EMEA to create an engaging L&D programme ensuring that employees are engaged, feel valued and have access to training and development programmes.
Tasks & responsibilties
Develop an effective learning strategy based on the needs of the business , the skill sets required for team members to be successful and key competencies for the organisation.
Serve as the liaison for EMEA and-or in country review for translation and support the deployment Global initiatives, such as the Annual Performance Review cycle.
Collaborate with business stakeholders, HR Directors and corporate departments to ensure alignment along with exceptional messaging and communication.
Work closely with internal departments to provide data such as course completion and learning & development results.
Utilise survey system to send survey's, gather results and provide detailed analysis of findings, such as ROI.
Work with multiple departments to organise regional training events
Oversee and manage the yearly EMEA learning budget
Lead the communications and support in the EMEA region related to our learning management system.
In partnership with local L&D, create, design and curate content specific to the international market needs.
Candidate profile
Intermediate-level university education or equivalent
Able to think global and work regional
Understanding of dynamics in a regional organization
Able to translate global view into regional opportunities
Able to work with both HR leadership as well as L&D specialists
Relevant working experience in a decentralized business environment within L&D
Excellent oral and written communication skills
Able to operate at different levels within the organization
A can do mentality with a strong desire to get things done
Strong project management skills with the ability to easily adapt and prioritize under changing circumstances
Good understanding and ability to use current tools to drive and enhance the L&D strategy
Key competencies and behaviours:
Result oriented

?Identifies goals, carries out activities and works focused to achieve the desired results. Sets challenging targets for her/his own work. Maintains focus on the target even when difficulties arise on the way.

Structured

Plans, organizes and prioritizes her/his work effectively. Builds structures that others can work from. Sets up reasonable deadlines and keeps them.

Teamwork oriented

Works well with other people, acts sensitively and attentively to the views of others, skills and accomplishments of others. Identifies and develops relationships in the group.

Initiative

Takes the initiative and comes up with new proposals for ways of working. Starts activities toward a desired result. Arguments and explains why the activities is to be carried out.
The offer
Excellent remuneration.
Interested?
You can apply to this position by using the link below.
This search procedure has been closed (04-05-2020).
About this headhunter - YER Executive
YER Executive is een specialistisch label binnen de YER Group B.V. Dit internationale werving en selectiebureau is al ruim 30 jaar marktleider in carrièrebegeleiding van hoogopgeleide professionals. Vanuit de 9 Nederlandse, en 3 Amerikaanse kantoren, richten de consultants zich exclusief op specialistische hbo- en wo-functies, management- en directieposities. Door deze exclusiviteit zijn de consultants een verlengstuk van hun opdrachtgevers. Samen met de specialisaties op verschillende vakgebieden, zijn de consultants dus altijd de ideale businesspartner voor kandidaat of werkgever.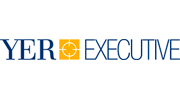 More jobs from YER Executive on Lintberg
YER Executive has been active on Lintberg since 2020.