This search procedure has been closed (21-09-2022).
Field

Legal

Salary

Salary undisclosed

Location

Amsterdam

Employment

Permanent

Headhunter

YER Executive
The organisation
Catawiki is the most-visited curated marketplace for special objects in Europe. Every week, the platform puts on offer 65,000 items from around the globe, in more than 80 categories such as collectables, art, design, jewellery, watches, classic cars and more, attracting 10 million unique users every month.
Catawiki has more than 500 passionate employees working throughout Europe to serve customers across the world. Through its protected platform, Catawiki ensures an exciting, safe and hassle-free buying experience. Every day, Catawiki's 200+ in-house experts carefully select and value the best items to auction, ensuring that people can easily discover and buy special objects that help them fulfil their passions.
The position
We are looking for a Commercial Legal Lead Counsel to join the Central Commercial Legal team. If you're an enthusiastic hand on problem solver looking to have the opportunity to make an impact, with a passion for e-commerce and tech; and hungry for a new adventure, an exciting job and dynamic international workplace is waiting for you in the heart of Amsterdam!
Tasks & responsibilities
Identify the need for and provide independent, comprehensive and business-oriented legal advice in all areas of Commercial Law with a particular focus on our e-commerce and platform operations and related topics in our international markets and possible new markets
Provide support and guidance to other members of the team
Act as business sparring partner to support and enable execution of key commercial or company strategies and initiatives
Independently and positively manage internal and external stakeholders to push project completion
Manage team and large projects end to end, including prioritising & process optimisation to improve efficiency, securing results delivery within time
Drafting, reviewing and negotiating a wide range of commercial contracts, including SaaS agreements, terms and conditions, vendor contracts, and supervising contract management
Identify, develop and work alongside other teams to develop, and implement Catawiki standards in guidelines, contract templates, standard clauses and other consistent legal terms and provisions. Develop and negotiate new commercial initiatives or deals.
Candidate profile
You are a fully qualified lawyer in (EU) commercial law with an international mindset
You have a minimum of 8 years of (lead) experience in general Commercial Law, with a strong focus on e-commerce, tech related, commercial and/or regulatory law
Experience with the EU regulatory related to e-commerce and online platforms
Worked in the retail, Tech or e-commerce/online marketplace industry
You have experience in international business and negotiating cross-border agreements
In house working experience in a multinational company
You are fully proficient in English, other languages are a plus
The offer
This is your chance to become part of a fast but sustainable growing tech company! You will have an exciting role in a young, fast-growing, dynamic & international organisation. You'll be part of an enthusiastic, highly motivated team of 500+ international Catawikians; you'll have big responsibilities and can really create something. Additionally you can expect:
Working with a top notch team acting on a champions league level in a super complex dynamic environment; you will learn a lot
A diverse and international team with over 50 different nationalities
A great office located in the heart of Amsterdam with an easy-going atmosphere
Our entrepreneurial environment encourages everyone to take initiative and experiment with new ideas. You'll actively contribute to the growth of the Catawiki platform
Tailor-made trainings to facilitate your personal and professional growth
The fun part! Our Activity Committee plans everything from 'CataFooty' to International Food Festivals, Friday Drinks, Board Game Nights, Pub Quizzes and Boot Camps
Stock Options: All Catawikians are granted 100 Stock Options after 12 months of service
And there's more! Paid holidays, holiday allowance and a fantastic pension plan paid for by Catawiki
Interested?
You are invited to apply for this position by following the link below.
This search procedure has been closed (21-09-2022).
About this headhunter - YER Executive
YER Executive is een specialistisch label binnen de YER Group B.V. Dit internationale werving en selectiebureau is al ruim 30 jaar marktleider in carrièrebegeleiding van hoogopgeleide professionals. Vanuit de 9 Nederlandse, en 3 Amerikaanse kantoren, richten de consultants zich exclusief op specialistische hbo- en wo-functies, management- en directieposities. Door deze exclusiviteit zijn de consultants een verlengstuk van hun opdrachtgevers. Samen met de specialisaties op verschillende vakgebieden, zijn de consultants dus altijd de ideale businesspartner voor kandidaat of werkgever.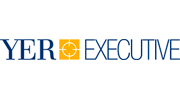 More jobs from YER Executive on Lintberg
YER Executive has been active on Lintberg since 2020.