Lead Biology Drug Discovery
This search procedure has been closed (12-10-2020).
Field

Science

Salary

Salary undisclosed

Location

Leuven

Employment

Permanent

Headhunter

QTC Recruitment
The organization
For a company that acts as a catalyst for technology and drug discovery programs, we are looking for a Biology Lead in drug discovery. This organisation is active in acquiring external assets from academic and biotech groups, as to further develop the compounds/new technology into a concept that is valuable for patients. As Biology Lead, you will be taking the lead in all biological aspects of such a discovery and development effort.
The position
As Biology Lead you will be part of the biology department, where you will be directing a matrix team over the whole lifespan of the drug discovery project(s).
Tasks & responsibilities
In this position you will be assigned discovery projects and together with a Chemistry Lead you will be expected to independently push the project successfully through the drug discovery/development pipeline. In these long terms projects, you will be setting the full strategy for all biological related aspects (in-vitro, in-vivo, screening, communication with CRO's etc.). You will make sure your biology team/external CRO's executes it with a high level of scientific integrity. This position will give you the opportunity to develop yourself into a drug discovery project manager, manage a team and increase your project leadership skills. In all of this, you will be mentored directly by the Head of Biology, who has a strong track record in industry.
Candidate profile
The ideal candidate profile looks like the following:
You hold a PhD degree in biology, biochemistry or equivalent
Post-doc experience or similar in industry experience
Previous experience in advancing drug discovery programs
The ability to prioritise, coordinate and manage a multitude of projects simultaneously in a high performance environment
Strong analytical skills should allow the candidate to build a complete view on the strength and weaknesses of a molecule
Excellent communication and interpersonal skills are required
Good networking and entrepreneurial skills
The offer
You can find yourself an environment where you can develop to a fully independent Drug Discovery Project Leader/Manager. You will find yourself in a position where you can increase your team leadership skills, set the full scientific biological strategy and at the same time do not lose touch with the bench. You will find yourself in an environment of highly industry experienced managers who will mentor you and where you can act to an advanced degree of independence. Furthermore you can expect permanent contract, a competitive salary and extra benefits.
Interested?
You can apply to this position by using the link below. For more information please feel free to contact Lorin Raats, Senior Consultant | Biotech & Pharma, +31(0)6-30238143, +31(0)23-7548660.
This search procedure has been closed (12-10-2020).
About this headhunter - QTC Recruitment
QTC Recruitment is a reliable recruitment partner, specialising in search and selection of professionals in the life sciences industry. We provide tailored services all over Europe, offering a search proposal to find specialised candidates for demanding positions in a competitive labour market. Through decades of experience in life sciences recruitment, we have developed an extensive network of leading employers and specialists in Europe. Our goal is to make both clients and candidates happy with a new job opportunity or a matching specialist through our reliable, transparent, and personal way of doing business. QTC is all about making a difference for you on Quality, Time, and Cost.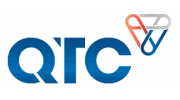 More jobs from QTC Recruitment on Lintberg
QTC Recruitment has been active on Lintberg since 2015.