Field

IT

Salary

Salary undisclosed

Location

Utrecht

Employment

Permanent

Headhunter

Page Executive
The organisation
Pearle Benelux consists of the optical retail formulas Pearle (Netherlands, Belgium), Eye Wish Opticiens (Netherlands) and Grand Optical (Belgium). With over 750 stores they are the absolute market leader in the field of optical retail. Pearle Benelux is part of GrandVision, a leading worldwide optical retailer with various retail companies and formats in 42 countries throughout Europe, Latin America, and Asia. Part of the IT function will be centralized on a global level. For Pearle Benelux we are looking to recruit a driven IT Director with strong conceptual skills and a strong affinity for Retail. The role will report to the CEO of Pearle Benelux and will also be part of the GrandVision global IT Management team.
The position
Plan, direct and lead all IT Technology functions for Pearle Benelux (Applications delivery, Project management & business process improvement and Infrastructure & services team)
As part of the Pearle Benelux Management team contributes to business planning and development of organisational strategic objectives
Active part of the GrandVision global IT Management team to communicate and drive technology leadership to the organisation
Identify long term local business technology and process needs;
Communicate and ensure alignment of the GrandVision Global IT applications and systems strategy to the Pearle Benelux Business Strategic plan
Drive the full, efficient and effective use of technology to support and enhance current business systems and processes to achieve Pearle Benelux's business objectives and long term competitive advantage
Responsible for project management, execution and delivery of all strategic projects for Pearle Benelux through a strong commercial and governance framework
Manage annual operating plan and IT operating budget for the department and monitor the implementation of these to ensure financial targets are met locally and are aligned to GrandVision global IT budgets plans
Deliver agreed IT Service level provisions to ensure performance and availability levels are aligned to business operational needs. Agree and broker service level provisions with the GrandVision global IT Services team
Manage the compliance of local application, data and technology standards to GrandVision Global Enterprise Architecture standards and roadmap in agreed areas
Ensure the confidentiality and reliability of corporate data, proprietary information, and intellectual property. Maintain information security policies in compliance with local and GrandVision global audit policies
Accountable for managing, mentoring, motivating and career development of the team
Contribute to the development of the Global GrandVision IT Strategy, integrating the Pearle Benelux plans into the GV global IT strategic direction and roadmap
Responsible for the local management/delivery of role out of one global SAP template
Candidate profile
At least five years of general IT experience with at least three years of experience within a Senior IT leadership role
Ideally will have worked for a global organisation with experience of managing across multinational boundaries. Retail industry experience is an advantage
Strong experience in project delivery/programme management
Comprehensive knowledge of and experience in several application development methodologies and technologies. SAP experience desirable
Retail POS and E-Commerce experience desirable
Awareness of (technical) service delivery
Ability to design and manage forecasts and budgets
Proven people management and people development experience
Strong business and commercial acumen
Solid stakeholder and relationship building skills at all levels of the organisation
Ability to deliver ideas and innovation beyond technology
Strategic thinker with strong planning and decision making skills
Proven communication skills and techniques with the ability to translate complex technologies and concepts into business language
Fluency in Dutch and English
Ambitious and internationally mobile
Interested?
Apply by using the link below or for more information, please contact Marinka de Groot on +31 (0) 20 5789444 with the reference number ATMG165585.
This search procedure has been closed (07-05-2014).
About this headhunter - Page Executive
The executive search division of PageGroup, Page Executive provides a range of search, selection and talent management solutions for organisations on a permanent and interim basis. Recognised for our powerful in-house research function, speed and flexibility of response and assignment completion rates, organisations worldwide use Page Executive to secure their senior talent.
Page Executive is part of PageGroup, worldwide leaders in specialist recruitment.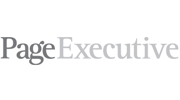 More jobs from Page Executive on Lintberg
Page Executive has been active on Lintberg since 2008.