This search procedure has been closed (15-11-2022).
Field

Management

Salary

Salary undisclosed

Location

Rheden

Employment

Permanent

Headhunter

YER Executive for Thomassen Energy (TEN)
The organization
Thomassen Energy (TEN) is the leading provider of aftermarket service and solutions to the gas turbine-focused energy industry. Thomassen Energy is part of the South Korean Hanwha group of companies, and has a strategic focus on zero carbon emissions solutions.
Working at Thomassen Energy means working in a positive working atmosphere with good working conditions. We offer a sustainable career with an eye for your personal development, and in which growth is possible within the various disciplines of the organization. We coordinate the needs of the organization and the wishes of the employee as much as possible. Internal and external training can be part of this and every employee has an annual training budget for this.
Thomassen Energy has a collegian working atmosphere where colleagues help and challenge each other. Together we work on the organizational goals and where necessary, we are flexible in our efforts to satisfy our customer.
The position
Are you ready to Power Up your Career? Thomassen Energy is ready for the future and playing a significant role within the energy transition, partnering up with business partners fully dedicated to deliver High Hydrogen Gas Turbine Retrofits within the very near future. Would you like to be part of this transition as Head of Engineering?
You will lead innovation and engineering execution at Thomassen Energy. You will be responsible for Controls & Digital, Systems & Processes, Product Engineering and Combustion Engineering teams where you help and support the managers of these teams to achieve their targets and development. You will manage and oversee product & systems development, driving clean energy technology solutions for the low carbon energy transition.
You will ensure that the company targets in terms of (product) development, technical performance, quality, cost and planning are achieved.
Tasks & responsibilities
You are responsible for:
Ensuring that new product development targets are achieved
Effectively leading, coaching and managing the department daily, enabling the team members to achieve their personal business targets in line with the department objectives as well as their personal development needs and objectives, assuring that a proactive and effective department is achieved and sustained
Ensure that the (intellectual) knowledge within the teams is preserved for the company and structurally transferred broadly to increase flexibility of the employees
Develop Strategic-, Development- & Operational Plans
As a member of the Management Team jobholder is jointly responsible for the company policy and has the ultimate responsibility for the effective implementation, operation and review of the Management System
Managing technical document systems for the Company
Managing all subsidy / funding (e.g. WBSO/RVO) requests
The implementation and control of all Management System related activities and personnel within their respective departments and areas of direct responsibility
Candidate profile
You are a bachelor or M.Sc in Engineering with relevant and sufficient gas turbine experience
You have experience with managing engineering and/or research and development teams
You are motivated for innovation and thrive in a dynamic and versatile environment
You are an excellent communicator and knows how to motivate an grow people
You are efficient and pragmatic. You can select the best quality solution for problems at hand
Fluent in English and preferably another European language
Willing to relocate to The Netherlands
24/7 mentality & traveling around the world when needed (10%)
The offer
Thomassen Energy is offering an attractive position in a growing an ambitious company making the change in the world to clean energy. They offer attractive labor terms like hybrid working, profit sharing, attractive pension within the Metalektro Collective Bargain Agreement, training and development opportunities and a highly dynamic and international working environment.
Information
You can apply to this position by using the link below.
This search procedure has been closed (15-11-2022).
About this headhunter - YER Executive
YER Executive is een specialistisch label binnen de YER Group B.V. Dit internationale werving en selectiebureau is al ruim 30 jaar marktleider in carrièrebegeleiding van hoogopgeleide professionals. Vanuit de 9 Nederlandse, en 3 Amerikaanse kantoren, richten de consultants zich exclusief op specialistische hbo- en wo-functies, management- en directieposities. Door deze exclusiviteit zijn de consultants een verlengstuk van hun opdrachtgevers. Samen met de specialisaties op verschillende vakgebieden, zijn de consultants dus altijd de ideale businesspartner voor kandidaat of werkgever.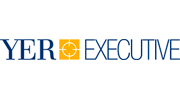 More jobs from YER Executive on Lintberg
YER Executive has been active on Lintberg since 2020.