Head of Biology & Translational Medicine
This search procedure has been closed (04-05-2020).
Field

Science

Salary

Salary undisclosed

Location

Gent

Employment

Permanent

Headhunter

QTC Recruitment for Confo Therapeutics
The organization
For Confo Therapeutics, a young and innovative drug discovery company, we are looking for a Head of Biology. Their novel approach to drug discovery is internationally recognised and is both quicker and more performant than standard approaches. Their focus lies on the development of small molecule drugs for severe diseases by targeting GPCR's, a class of membrane proteins with massive druggable potential. Unique is that the company's technology allows for the research of inherently unstable GPCR's, which previously could not be investigated. To support the growth of their (cell) biology activities and the continued success of their discovery / development efforts, they are looking for a Head of Biology and Translational Medicine.
The position
In this position you will be leading all biological aspects related to the drug discovery and translational research within the company. This will include building your own cell biology team, but also the responsibilty for all outsourced biological studies (HTS, in-vivo, …). This group and their number of projects are expected to grow quickly and thus will your responsibilities. Furthermore, together with the CSO you will be deciding on the discovery and development strategy of the company. In this position your responsibilities will include, but will not be limited to:
Line-management of the cell biology group
Responsibility over all biological discovery/development/translational research activities
Provide key expertise in in-vitro cellular and mode-of-action assay development
Project leadership in multi-disciplinary research
Present activities to the senior management
Involvement in target selection
Candidate profile
You will bring the following skill set/experience:
Ph.D. (or equivalent) in biology, biotechnology or related fields
5 + years of industrial experience in cell biology, cellular pharmacology, translational medicine or related discipline
Proven track record in cellular target and disease related in vitro assay development
Solid knowledge of target validation, translational concepts and target/pathway modulation
Previous people management experience
Nice to have's are:
GPCR experience
small molecule expertise
Familiarity with inflammation, fibrosis or immunology
The offer
You may expect:
Head a group that is key to the success of the company
Big strategic influence on the development of new drugs
An opportunity to work mostly independent and contribute directly to the future of the company
Broad scope of activities
Chance to grow further along with the company
A competitive salary and benefits package
An attractive and strategic position in an ambitious and promising biotech company
Interested?
You can apply to this position by using the link below. For more information please contact Lorin Raats, Consultant R&D | Biotechnological and Pharmaceutical Industry, +31 (0)23 754 86 60 or +31 (0)6 30 23 81 43.
This search procedure has been closed (04-05-2020).
About this headhunter - QTC Recruitment
QTC Recruitment is a reliable recruitment partner, specialising in search and selection of professionals in the life sciences industry. We provide tailored services all over Europe, offering a search proposal to find specialised candidates for demanding positions in a competitive labour market. Through decades of experience in life sciences recruitment, we have developed an extensive network of leading employers and specialists in Europe. Our goal is to make both clients and candidates happy with a new job opportunity or a matching specialist through our reliable, transparent, and personal way of doing business. QTC is all about making a difference for you on Quality, Time, and Cost.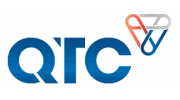 More jobs from QTC Recruitment on Lintberg
QTC Recruitment has been active on Lintberg since 2015.