Field

Finance

Salary

Salary undisclosed

Location

Bangkok

Employment

Permanent

Headhunter

Van De Groep & Olsthoorn
The organisation
Our client, Contract Resources Asia (CR Asia) is specialized in dealing with industrial services for oil and gas industries. The company (total headcount of approximately 900 employees) finds its activities in on-shore services as well as off-shore services. The activities are focused in Far East. The company has operational offices in Thailand, Singapore, Malaysia and India.
In general the service projects can be characterized by high work tempo's, short duration times and very manpower intensive, working in day and night shifts.
The company is supervised by the Group Managing Director (GMD), stationed in the Regional Office, Bangkok. Missions can be performed at any other place in Asia where the Group operates. The regional office has up to ten employees including the GMD, Finance Director, Business Development, SHE and office support. Additional information can be found at www.crasia.net.
The position
For the CR Asia Group we are currently searching a Finance Director, concerned with overall management of accounting, financial and administration. You will have financial responsibility for all the CR Asia locations. You will have a local direct report (group business analyst) and functional report lines (subsidiaries controllers and financial managers).
The Financial Director will report to the Group Managing Director.
Tasks & Responsibilities
Supervision and verification of the monthly management accounts prepared by the respective accountants at the subsidiary companies (i.e. internal auditing) and production of consolidated report for the Group in the form of management accounts, including as a minimum profit and loss, cash flow, debtors, intercompany debtors and balance sheet. Provide detailed review and commentary of management accounts of the operational business units each month.
Ensure the production of timely and accurate consolidated management accounts and annual audited accounts for the Group and subsidiary companies in accordance with the requirements of the Group Managing Director and Board Directors.
Preparation of various reports and papers to the Board of Directors, also at the occasion of the periodic Board Meetings.
Preparation of consolidated budgets and forecasts (yearly and quarterly revisions) for the Group.
Financial Management (company and group level) such as production of the consolidated weekly treasury reports, management of the cash positions and intercompany debt and debtors to levels agreed with the Group Managing Director.
Implementation of CR-Asia accounting system in existing and new operating subsidiaries, including the training of staff and continuous supervision to ensure respect of the accounting procedures in all subsidiaries.
Management of company secretarial duties including making sure of the timely filling of the annual returns, preparation of Board Resolutions and such other official information.
Tax Management such as optimization of taxation and planning at Group level and ensure the Group and each subsidiary company are compliant with local tax laws.
Ensure group and subsidiary companies have comprehensive and cost effective insurance cover. Manage all insurance related issues for the Group.
Assistance to various studies, eg. Investment feasibility assessment and other reports as may be required by the General Managing Director from time to time.
Manage the overall IT strategy, policies and infrastructure for the Group.
Meet all Key Performance Indicators as agreed with the Group Managing Director from time to time.
Candidate profile
We are looking for a Finance Director with
min. 10 years' experience in similar type finance roles
Experience preferred in the oil and gas industries or related sectors. You are familiar with activities related to maintenance projects seen from a contractors point of view
Detailed knowledge of IFRS accounting standards requirements
Experience in consolidation of a number of overseas subsidiaries
Experience working in Asia will be preferred
Experience and knowledge of risks associated with tax and forex issues when managing foreign subsidiaries
Experience of accounting risks and systems in contracting environment
Proficient knowledge of Dutch and English, verbal and writing
In this function an university degree, RA or RC is desired. You will frequent travelling to subsidiary companies.
Personality
Good relationship / team building abilities
Excellent leadership skills
Strong negotiation and problem solving capabilities
Good computer skills including presentation programmes
Creative abilities
Working conditions
Primary and secondary working conditions are market conform. Housing will be arranged by the company. The company will provide a vehicle for business and personal use. All other conditions will be eventually explained in a one on one interview.
Interested?
You can apply to this position by following the link below.
This search procedure has been closed (30-06-2013).
About this headhunter - Van de Groep & Olsthoorn
Van de Groep & Olsthoorn zoekt én vindt al sinds 1979 de juiste directeuren, managers en C-level-kandidaten voor posities in de sectoren techniek en industrie. Zowel voor vaste als interim aanstellingen, nationaal en internationaal.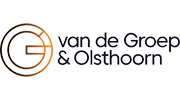 More jobs from Van de Groep & Olsthoorn on Lintberg
Van de Groep & Olsthoorn has been active on Lintberg since 2012.