Director of Strategic Portfolio Management
This search procedure has been closed (11-11-2021).
Field

Marketing

Salary

Salary undisclosed

Location

Veenendaal

Employment

Permanent

Headhunter

YER Executive for Arkance
The organisation
Arkance is a European organization specialized in CAD and BIM solutions and focuses on Construction, Infrastructure and Industry. As an Autodesk Platinum Partner, Arkance is a specialist of stature! With the mission "Partnet to build smarter", Arkance helps customers with expert advice, providing software, implement implementations, provide support and training of hundreds of designers every year. ?
The position
Due to the rapid expansion, Arkance is looking for a Director of Strategic Portfolio Management.
Tasks & responsibilities
The construction and manufacturing industries are facing a radical change for the years to come, driven by market drivers due to a changing world:
Environmental impact control and optimization is now a business imperative, as the construction industry has to reduce its impact by 50% every 10 years to comply with the Paris accord, and new construction norms are emerging (like RT2020, …)
Post COVID stimulus plans bring significant opportunities and public money for targeted segment like Infrastructure renovation, building energy efficiency, or manufacturing re-localization in Europe.
New ways of living and public policies define and drive new transportation and urban centres architecture.
As a result Arkances customers, the construction and manufacturing segments are experiencing model transformations, driven by New mandates, such as the use of Building Information Modelling (BIM), or CSR compliance.
Manufacturing 4.0 with Product Lifecycle Management, and CAM applications in Europe
New, more industrialized construction methods such as Off-site construction, local sourcing and low CO2 impact materials, total lifecycle management and digital collaboration around a Common Data Environment.
Mission: Partner to build smarter
Arkance partners with their customers, technology providers and among Arkance collaborators across Europe to deliver the most efficient, responsible solutions to design, manufacture and use the infrastructures and goods.
Vision: Top Professionals striving together for Excellence
Arkance partners with their customers to join their forces and guide them along the endless path of digital transformation to better build the world.
Arkance is an international network bringing the best solutions to our customers wherever we are.
Arkance is a pioneer exploring the possibilities of the digital future for construction and manufacturing industries.
Arkance has developed strong relations with leading players in the hardware and software industry – Trimble, Autodesk, clearly positioning itself as a strategic partner supporting their growth ambitions. Those partnerships provide a robust basis for Arkance to add value. Based on its double expertise (software & customer applications), Arkance can offer:
Specific software developments
Services to support customers in their digital transformation (selection of software, implementation, training, change management)
Beyond standard sectors like BIM for Building, Arkance has developed unique competences in specific areas:
BIM for Infrastructure
BIM for manufacturing plants
Manufactured products integration into BIM (doors, windows…)
Build up
Arkance pursues a rapid expansion. Objective is to extend accessible market for added-value products and services deployment. A solid pipeline of targets has already been identified all across Europe.
This growth will translate into value creation over three dimensions:
Confirm Arkance position as one of the partners that counts for the editors (especially Autodesk, engaged in an aggressive growth strategy) and maintain discount levels
Strengthen Arkance expertise through recruitments and acquisitions
In the process, Arkance has built a team of 650 employees over 10 countries in Europe, generating a turnover of 135M€ in 2020, both in Software subscriptions, equipment resale, and services.
The Strategic Marketing Director is in charge of developing the portfolio of solutions and services that will be offered by the Arkance entities to fulfil the needs of our target customers.
The Strategic Marketing Director is in charge of the following:
Defining the target markets Arkance is aiming at serving, both in nature, segmentation, size
Qualifying the Market expectations and needs by segment
Developing the Offering and Marketing strategies to serve and Expand the addressable market
Defining the competitive and opportunities landscape and corresponding strategies
Business Forecast (with Finance and Operations)
Arkance and subsidiaries Brand Strategy, including key value proposition messaging
Managing the Portfolio product Managers team (3 people)
Support the Portfolio Development in partnership with the product development teams of the CTO
Candidate profile
Master's degree in Business or Engineering
Minimum 10 years of generalist experience in a multi­national corporation
Business acumen with a track record working effectively at management level
Solid understanding of Strategic Marketing
International Business Development
High competence in project and stakeholder management
Partner management
Result oriented and ability to take initiatives
Well organized, synthetic thinking
Transversal and synergetic work capabilities
Critical, able to benchmark and negotiate
Assertiveness
Excellent interpersonal, written and oral communication skills in English.
The offer
Very good remuneration, to be discussed.
Interested?
You can apply to this position by using the link below.
This search procedure has been closed (11-11-2021).
About this headhunter - YER Executive
YER Executive is een specialistisch label binnen de YER Group B.V. Dit internationale werving en selectiebureau is al ruim 30 jaar marktleider in carrièrebegeleiding van hoogopgeleide professionals. Vanuit de 9 Nederlandse, en 3 Amerikaanse kantoren, richten de consultants zich exclusief op specialistische hbo- en wo-functies, management- en directieposities. Door deze exclusiviteit zijn de consultants een verlengstuk van hun opdrachtgevers. Samen met de specialisaties op verschillende vakgebieden, zijn de consultants dus altijd de ideale businesspartner voor kandidaat of werkgever.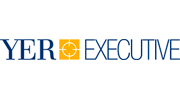 More jobs from YER Executive on Lintberg
YER Executive has been active on Lintberg since 2020.