Country Director - Germanics
This search procedure has been closed (10-07-2020).
Field

Management

Salary

Salary undisclosed

Location

Cologne

Employment

Permanent

Headhunter

Green Career Consult for Subway
The organisation
What began as a single submarine sandwich shop in 1965 has grown to more than 44,000 restaurants globally in over 100 countries. For three consecutive years, SUBWAY® restaurants has been identified as the "Most Buzzed About Brand" in the YouGov Brand Index rankings. Subway is baking fresh innovation daily and helps thousands of franchise owners around the world build successful businesses and realize their dreams.
Based in Amsterdam, the European corporate headquarters of Subway is growing fast alongside a clear strategy and in a structured manner. Europe is divided in 6 regions amongst 1 is Germany, Austria and Switzerland. The ambition and possibilities in these countries is huge.
The position
We are seeking a dynamic Country Director-Germanics, based in the area of Cologne. Are you an experienced QSR (Quick Service Restaurant) professional ready for a next career step and ready to play a dynamic and pro-active role at the world's largest restaurant chain? Do you want to be part of a growing and newly organized European Business area with offices in Cologne, Paris, Madrid, Prague, Cambridge/London and the central headquarters in Amsterdam? Are you ready to build the German speaking markets and accept the internal and external challenges that come along?
Do you, with your QSR experience, feel comfortable in a broad playing field, from operations, development and marketing in specifically the German speaking markets? Then we have, due to internal changes, a role as a Country Director located in our office in Cologne Germany.
This is an exciting role to further develop and professionalize the QSR Subway concept. You report directly to the European Director.
Tasks & responsibilities
The successful candidate has a key role in, but is not limited to:
Providing business leadership based on a result-driven approach for achieving country development goals, sales and profit according to budgets.
The Country Director co-creates a vision and strategy for the business according to the country's long-term opportunities and needs.
She/He leads and manages the strategic planning for the business unit, and coordinates with the Regional Director, Business development manager(s), Business Development Agents, and Franchise Owners as well as Operations, Marketing, Development and Purchasing Coop to implement strategies and initiatives that maximize country potential.
The Country Director also ensures a balance between immediate and long-term priorities by coaching and developing the country team.
Finally, the Country Director drives innovative business improvements to support brand growth, increase profit, and increase market share to realize the huge potential of this area. Ensures communication across all functional teams, country stakeholders and key HQ teams, including Marketing, Operations, Development R&D, Legal, PR. Delivers strategy and explains strategic approach to board and all other stakeholders to ensure buy-in and collaboration
Ensures communication across cross functional teams, country stakeholders and key HQ teams, including Marketing, Operations, Development R&D, Legal, PR. Delivers strategy and explains strategic approach to board and all other stakeholders to ensure buy-in and collaboration.
Country Strategic Planning:
Partners with key stakeholders to develop short and long term integrated strategic plans for the market.
Provides vision and guidance on implementation of strategies, initiatives and projects, supporting the Global Strategic Plan, as well as country specific strategies.
Reviews business plans and performance to ensure that each territory is aligned with the strategies and is achieving the expected levels of performance.
Achieves buy-in with senior global management team on country specific strategies.
Leadership:
Able to deliver game changing strategies for the countries.
Provides strategic leadership and direction to the country team.
Ensures country cross-functional team is building a strong foundation for the brand to increase brand awareness, sales, profits and smart development growth.
Manages issue resolution in conjunction with Regional Director, Regional Marketing Director, strategic teams and Business Development Managers.
Provides effective problem-solving recommendations to overcome country specific challenges for the business.
Cares and develops the country team and talent to achieve full potential.
Able to deliver game changing strategies for the country/countries.
Innovation:
Supports implementations of global efforts that shape the future of the brand through strategic innovation pipeline-product, packaging, promotion, equipment, business models and practices.
Works with supply chain and marketing to drive localized innovation.
Drives in country team to deliver results-oriented business innovation.
Candidate profile
In this very important role, the company seeks immediate impact, so the ideal candidate has the following qualifications and skills:
University/master's degree in business management or other related fields required - MBA preferred;
Native/Fluent in written and spoken German and English with full understanding of the culture(s) in the countries;
Long term management experience (>15 years) in Germany (Austria and Switzerland positively valued, as additional markets);
Around 10 years of QSR experience, within major European markets;
At least 5 years in the QSR industry on a Country Director/General Director level;
Excellent written and oral communication and presentation skills required;
Demonstrated strategic thinking and leadership skills;
Excellent Management and Communications skills;
Experience required with leading integrated teams and strategic planning;
Strong knowledge of QSR Operations, - Development, - Marketing and Key Initiatives along with company policies;
Be self-motivated, proactive, and hard-working, with strong managerial, problem-solving, creative thinking and interpersonal skills;
Self-Starter, very determined but flexible and adaptable;
Extensive travel (up to 50%) is required within the assigned countries and periodic global travel to attend Leadership Conferences, Regional-, Country- and Global Conventions, staff meetings, and Regional & Franchisee meetings as requested;
Candidates residing already in Germany or closely cross boarder in the Netherlands will be preferred;
Valid work/residence permit required (Germany / European Union);
The offer
A very challenging country responsible position in a fast-growing region and room for personal development within your own field of expertise and beyond. An open, informal, diverse, non-hierarchical culture and multi-cultural team in which people are free to speak up. The company offers a good mix of salary and remuneration package including a company result related bonus structure. The office in Cologne is a fantastic place to work.
Interested?
This is an exciting opportunity to join a successful business. So, if you are experienced or ready to take a next step in your career, you can apply by using the form below. For more information please contact Green Career Consult, via Mr. Ruud Schlenter, senior consultant, mobile: +31 (0)6 22511047.
This search procedure has been closed (10-07-2020).
About this headhunter - Green Career Consult
Green Career Consult is een bureau voor: Recruitment, Executive search en Loopbaan coaching in de Agri, Food en Groene Ruimte. Gespecialiseerd in Agri business vacatures.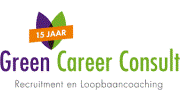 More jobs from Green Career Consult on Lintberg
Green Career Consult has been active on Lintberg since 2019.