This search procedure has been closed (29-11-2022).
Field

IT

Salary

Salary undisclosed

Location

Amsterdam

Employment

Permanent

Headhunter

Leaseweb
The organization
Our client Leaseweb was founded, this year exactly, 25 years ago and has grown into one of the most important international players in cloud hosting. Currently, the company is one of the top 5 companies worldwide in providing Infrastructure as a Service (IaaS) in offering dedicated servers, CDN and cloud hosting solutions on a global network. The company is located in over 8 countries with headquarters in Amsterdam and employs over 600 employees worldwide. In the last six years, the organization has doubled its turnover. To ensure the quality to Leaseweb' s customers, the company uses its own data centres and leases data centres. Leaseweb also builds its own data centres.
The position
As COO you are responsible for being in full control of and overseeing all business operations to generate sustainable growth. In addition, you will be responsible for the implementation of Leaseweb' s strategies through effective and coaching leadership and the use of all management resources. Subsequently you ensure an effective implementation of strategic planning and business development. The COO reports directly to the CEO and participates in the global MT.
As COO you are responsible for the overall aligning of the processes for all countries. Next to the aligning, there are several projects running which need to be monitored and delivered on time with the expected quality. You are an inspiring leader who coaches and develops collaboration between various levels and groups, without using micro management.
You will continuously improve communication and cooperation with other members of the Leaseweb management team (Leaseweb NL, UK, DE, Leaseweb USA and Leaseweb Asia Pacific, Leaseweb Canada, Leaseweb Australia, Leaseweb Hong Kong and Leaseweb Japan. You take care of providing adequate management information and conducting efficient project management.
The position requires travelling. About 20%.
Candidate profile
You are in possession of a completed HBO / WO education, preferably in a technical IT direction;
At least 10 years of relevant experience within the international hosting industry in an operational management position;
Extensive experience with Operational Excellence, Process Improvement and Change Management;
Used to develop a clear, operational and commercial vision and strategy and you can translate this into concrete implementations and results;
You are able to represent the operational interests and create support within the management team and the organization;.
International experience is mandatory;
You are able to connect people and teams and have a motivating and flexible leadership style;
Taking responsibility and working under pressure is normal for you;
You are also hands-on, honest, driven, motivating and communicative very strong;
You do not have a nine to five mentality;
Excellent command of both the Dutch and English language.
Interested?
You can apply to this position by using the link below.
Procedure
There will be several rounds of interviewing at Lodiers & Partners and Leaseweb. A full assessment can be part of the procedure. For the selected candidates who will be invited for an interview at Lodiers & Partners, we will ask you to take a Lumina Personality Questionnaire in advance.
This search procedure has been closed (29-11-2022).
About this headhunter - Lodiers & Partners
Lodiers & Partners is gespecialiseerd in de bemiddeling van posities op management- en directieniveau binnen de industriële en technische sector. Wij werven en selecteren zowel voor vaste posities als op interim basis.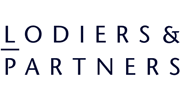 More jobs from Lodiers & Partners on Lintberg
Lodiers & Partners has been active on Lintberg since 2018.