Commercial Director Europe
Field

Sales

Salary

Salary undisclosed

Location

Hoofddorp

Employment

Permanent

Headhunter

Container Centralen via Mercuri Urval
The organisation
Container Centralen (CC) is the market leader in horticultural and has a strong position in retail logistics, and serves their customers via two businesses: Supply Chain Management Services and Rental Services. The organisation improves efficiency in supply chains of clients with their established CC Pool System and CC products and services. The organisation does so by integrating returnable transport items (RTIs) into supply chains and managing their rotation throughout a multi-client pool. In doing so, they take into account the interests of retailers, consumers and suppliers.
Container Centralen is based in Europe and has its headquarters in Hoofddorp, the Netherlands. CC employs approximately 100 full-time employees (FTEs) and has more than 50 depots, as well as sister companies in Deventer and the USA. In total, CC supports the logistics operations of more than 20,000 customers in 40 countries worldwide. In a changing and dynamic market, CC wants to expand its activities in the retail industry and other industries in which time-critical logistics play a crucial role.
This requires new competencies and further professionalisation of the sales organisation. Therefore CC is looking for a Commercial Director Europe, people manager with the ability to leverage growth potential.
The position
In this position you have overall responsibility for achieving growth targets and managing CC customer relationships. After a thorough analysis you will develop a strong vision on developing the retail industry, and building the relevant competencies within your team. You have the ability to translate market needs into added value concepts. By leveraging your network you are able to access decision makers in the supply chain and convince them to participate.
12 members of staff report directly to you, and you are responsible for coaching/supporting your team in Sales (19 FTE), Marketing (1 FTE) and Customer Service (15 FTE) while facing their challenges in the market. Internally, you will collaborate closely with your colleagues in operations. You will report to the CEO.
Container Centralen is looking for a charismatic person with a strong business development mindset. You have a coaching leadership style and have the ability to inspire a large multi-cultural sales team to embrace change. You are able to connect people, build a retail supply chain network, and act as a bridge between internal departments.
Candidate profile
A master's degree or its equivalent in Business Administration and/or Supply Chain Management.
At least fifteen years' experience working in senior sales positions in an international business environment.
Demonstrable experience of cultivating and developing new business relationships, and serving as a trusted business consultant to senior supply chain decision makers in the retail industry.
Experience in leading and coaching a team (coaching leadership and output management).
You have a multi-tiered and consultative sales approach.
You are willing and able to travel extensively throughout the region (at least 2 days a week).
The right personality: entrepreneurial, hands-on, able to simplify complex problems, proven performer, self-starter, keen problem solver.
Terms & conditions
Container Centralen offers the opportunity to have an impact and grow this company, to develop and implement your personal vision, and to leave your mark on Europe's retail industry by providing value added solutions to Supply Chain professionals. It is an opportunity to enter a highly dynamic environment where you will be required to build and maintain a strong network in a multicultural setting. You will be involved in selling into complex DMUs with long sales cycles in two industries. Excellent remuneration and benefits package.
Interested?
You are requested to apply to this position by following the link below.
For further information, please contact Hjalmar Wewerinke-van Marle or Petra Bezemer at +31 (0)33 450 14 00.
This search procedure has been closed (22-01-2016).
About this headhunter - Mercuri Urval
Wereldwijd actief in meer dan 50 landen is Mercuri Urval een onafhankelijke adviespartner op het gebied van Executive Search, Professional Recruitment en Talent en Leadership. Met onze 3 locaties in Nederland zijn we altijd bij u in de buurt – Amersfoort, Eindhoven en Rotterdam.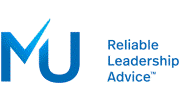 More jobs from Mercuri Urval on Lintberg
Mercuri Urval has been active on Lintberg since 2008.