CMC Regulatory Specialist
Field

Science

Salary

Salary undisclosed

Location

Homebased US

Employment

Permanent

Headhunter

QTC Recruitment
The organization
To continue their ambitious growth, our partner (a Belgian-based pharmaceutical group), is currently looking to hire a CMC Regulatory Specialist for their US branch for submissions to the FDA. From your (home-) base in the US you will coordinate with the world-wide Product Development groups at both the organisation's facilities as well as international contract development organisations. On a day-to-day basis you will review dossiers thoroughly and thus make sure that the content, format and overall organisation of the submission is in accordance with current US FDA guidelines and all other relevant regulatory directives. A challenging position for strong CMC regulatory professionals who would like to further develop their career and would like the flexibility that working from home gives.
The position
To be more specific:
You will be responsible for detailed content-review of dossiers for submission to the FDA. The scope includes areas related to formulation, analytical testing, stability, and manufacturing through packaging. Conformation to other regulatory standards such as ICH and wherever applicable, ISO standards must be adhered to
You are expected to provide CMC advice during product development, responses to deficiencies, and post-approval changes
Thus ensuring a detailed CMC review of ANDA and 505(b)(2) dossiers in accordance with US FDA standards of acceptability and essential completeness of eCTD modules (Modules 2 & 3)
The technical review of dossier must allow for Acceptance to File (ATF), avoid any Refuse-to-Receive (RTR) comments from FDA, and confirm robustness assessment of the dossier, thereby leading to a meaningful prediction of FDA approval timelines
Candidate profile
Hold a Master's degree or higher in Science or a related field, with at least twelve years of experience in the US Generics pharmaceutical industry
Is an accomplished professional with strong US FDA regulatory background and at least five years of experience in CMC review of scientific details required for presenting and compiling procedures, data, results, and commentary on pharmaceutical products for ANDA and 505(b)(2) submissions
Has minimum of four years of hands-on experience in formulation development or analytical testing of pharmaceutical dosage forms related to oral and injectable dosage forms
Has detailed understanding of how generic products are developed, manufactured, packaged and respective dossiers filed for approval. (Prior experience in US 505(b)(2) pathway will be given added consideration)
Understands current regulatory requirements related to Quality by Design and interpretation of FDA guidances that are applicable to product development phase through commercialisation
When it comes to areas of technical experience, can include CMC knowledge and good understanding of characterisation studies required for drug substance, finished product, and container closure systems, along with specifications setting and product performance
Personality-wise is a detailed-oriented professional with analytical thinking, a team-player attitude, respect and understanding for cultural differences in different countries, efficient utilisation of time and resources, and adaptability due to differences in time zones
Is flexible in committing to domestic and international travels of no more than 30% of total time
The offer
If you are looking for a exciting position with a great deal of flexibility with an ambitious producer of generic medicinal products, this is the position for you!
Interested?
You can apply to this position by using the link below. For more information please contact Martin van der Velden, Principal Associate Biotech/Pharma division, +31(0)6-83656209, +31(0)23-7548660.
This search procedure has been closed (02-01-2020).
About this headhunter - QTC Recruitment
QTC Recruitment is a reliable recruitment partner, specialising in search and selection of professionals in the life sciences industry. We provide tailored services all over Europe, offering a search proposal to find specialised candidates for demanding positions in a competitive labour market. Through decades of experience in life sciences recruitment, we have developed an extensive network of leading employers and specialists in Europe. Our goal is to make both clients and candidates happy with a new job opportunity or a matching specialist through our reliable, transparent, and personal way of doing business. QTC is all about making a difference for you on Quality, Time, and Cost.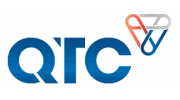 More jobs from QTC Recruitment on Lintberg
QTC Recruitment has been active on Lintberg since 2015.