Chief Operating Officer (COO)
Field

Management

Salary

Salary undisclosed

Location

Enschede

Employment

Permanent

Headhunter

MASE International for Encapson
The organisation
Encapson is a Dutch medical technology company, which Headquarter is located in Enschede. Encapson's mission is to improve patient care through echogenic visibility solutions for medical devices. The company developed Sono-Coat™; a best in class coating-based visibility system that significantly improves the ultrasound visibility of medical devices in the body leading to better patient outcomes.
Encapson provides coating services to med-tech companies. The customer is responsible for regulatory clearance, pricing and commercialization of the coated medical device. The first Sono-Coat™ product is expected to reach the market by the end of 2019. The company is also developing its own product line. Encapson is an ISO13485:2016 certified company and production takes place in a controlled manufacturing area with cutting-edge automated coating units for the application of Sono-Coat™. Encapson has its focus on biopsy, vascular access and tumor ablation markets.
The position
For our client Encapson, located in Enschede The Netherlands, we have a vacancy for a Chief Operating Officer (COO).
The company currently employs a small and dedicated team of 7 ambitious, highly-skilled professionals who enjoy working on a game-changing technology to allow physicians safely perform ultrasound-guided medical interventions. To accelerate its market presence and the development of our own Sono-Coat™ product, Encapson is looking for a Chief Operating Officer to lead the operational organization, run the day-to-day business, implement standardized business processes and contribute to further professionalization and growth of the company.
Are you interested in taking the next step in your career as Chief Operating Officer in a dynamic high-tech environment? Do you have an entrepreneurial to become part of a successful company ? Are you interested in taking the company to the next level? Are you looking for a job in the healthcare / medical device industry? Have you gained experience in the med-tech or coating industry? Then this vacancy is just the right opportunity for you.

Tasks & responsibilities
In this role you are a member of the Management Team
Plan and monitor the day-to-day business
Lead the operational organisation
Supervise and support staff from Application Development and Production team
Implement robust business processes, regularly evaluate their efficiency and apply improvements to reach standardized business processes
Liaise with CEO to make decisions for operational activities and set strategic goals
Evaluate results of Sono-Coat test sample tracks with the team, organize and oversee customer interactions
Manage procurement processes and coordinate material and resources allocation
Review financial information and adjust operational budgets to promote profitability
Manage relationships/agreements with external partners/vendors
Evaluate overall team performance, provide regular performance feedback
Ensure that the company conforms to applicable regulations of the medical device industry
In this role you report directly to the CEO.
Candidate profile
WO degree in biomedical technology, med-tech or related field is required
A minimum of 4 years' experience in a managerial role in the medical device, high-tech engineering or coating industry.
Your profile
You are a self-starter with strong work ethics and a "can-do" mentality.
You have an intrinsic drive for excellence.
You are a team player, you have excellent social skills and you enjoy motivating and coaching your team.
You take responsibility for your actions and will go the extra mile to reach your personal and business goals.
You understand that the customer is central to what you do and you can put the customer's needs first.
Excellent knowledge (verbal and in writing) of the English language is required.
This is a full-time position.
You recognize yourself in the following competences:
Initiative
Result oriented
Leadership
Collaboration
Customer focus
Interested?
You can apply to this position by using the form below. For more information, please contact Robert-Jan Prins, MD MASE International: +31 (0)6 29 53 43 10.
For this role Encapson has an exclusive partnership with MASE International Executive Search to accompany the application- and selection procedure.
This search procedure has been closed (02-04-2019).
About this headhunter - MASE International
MASE International gaat over leiderschap – in de breedste zin van het woord. Het leiden van een grote organisatie of een klein onderdeel. Bij MASE International kennen en herkennen wij leiderschap, we begrijpen hoe je in uiteenlopende omgevingen leiderschap ontwikkeld en hoe je leiders optimaal laat presteren.
Door onze unieke aanpak en visie vinden wij die leiders die uw organisatie tot een hoger niveau brengen. En onze Executive Search is succesvol, met meer dan 95% – langdurig – ingevulde posities! Dat komt niet alleen door de juiste selectie maar door onze aanvullende diensten zoals doorlopende assessments – ook van gehele teams-; begeleiding en doorontwikkeling van leiderschap; coaching en training.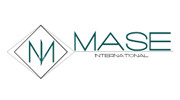 More jobs from MASE International on Lintberg
MASE International has been active on Lintberg since 2015.