This search procedure has been closed (05-10-2021).
Field

Legal

Salary

Salary undisclosed

Location

Zwijnaarde

Employment

Permanent

Headhunter

QTC Recruitment for Aphea.Bio
The organization
Aphea.Bio is a Belgium Agroscience company that is currently looking for a Chief Counsel. Aphea.bio focuses on the exploitation of natural, beneficial interactions that occur between microorganisms and plants. Aphea.Bio discovers and develops new biology-based agricultural products for crop protection and crop improvement. Backed by a strong syndicate of investors, Aphea.Bio aspires to become a disruptive player in shaping a more sustainable agriculture.
The position
To strengthen the current Leadership team Aphea.Bio is looking for a Chief Counsel that will be responsible for all aspects related to (patent) protection of innovation and inventions made at Aphea.Bio and to build Aphea.Bio's IP position in the market and help R&D in carrying out the research and development of novel and superior agricultural biological products.
Tasks and responsibilities
In this role, you can expect key accountabilities, such as drafting up and implementing patent strategies for new products and new concepts. You will be working together and leading one patent attorney while also working together with external parties where needed. Moreover, you will be providing clear guidance to scientists and senior leadership, this position will play a key role in supporting business objectives and decision-making.
Main responsibilities:
Management and maintenance of intellectual property portfolio
Drafting, filing and prosecution of patent applications
Ideation and identification of IP opportunities related to discovery, development and commercialisation of products in cooperation with heads of R&D and scientists
Advising on (patent) protection strategies including opinions on patentability, freedom-to-operate, infringement and validity of intellectual property rights
Advising on other intellectual property matters such as trademarks and trade secrets
Patent and scientific literature searching and analysis
General strategic patent advice and support in all IP matters
Collaborate with the R&D team and leadership to protect Aphea.Bio's innovations and assets
The offer
You will play a central role in the future success of the company that fosters fast decision making, has high-throughput and innovative screening pipelines, a solid candidate product portfolio, and the financial resources to boost activities.
You will be offered a lot of opportunities to work together with a team of energetic, spirited people with a strong reputation that want to make a difference in their field
A competitive salary and benefits package
Interested?
You can apply to this position by using the link below.
This search procedure has been closed (05-10-2021).
About this headhunter - QTC Recruitment
QTC Recruitment is a reliable recruitment partner, specialising in search and selection of professionals in the life sciences industry. We provide tailored services all over Europe, offering a search proposal to find specialised candidates for demanding positions in a competitive labour market. Through decades of experience in life sciences recruitment, we have developed an extensive network of leading employers and specialists in Europe. Our goal is to make both clients and candidates happy with a new job opportunity or a matching specialist through our reliable, transparent, and personal way of doing business. QTC is all about making a difference for you on Quality, Time, and Cost.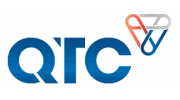 More jobs from QTC Recruitment on Lintberg
QTC Recruitment has been active on Lintberg since 2015.