This search procedure has been closed (07-03-2023).
Field

Sales

Salary

Salary undisclosed

Location

Utrecht

Employment

Permanent

Headhunter

Quaestus Leadership Innovators for Groendus
The organisation
Groendus is a Dutch innovative energy platform, a rapidly growing scale-up in the B2B arena with a sustainable mission: 100% green energy for everyone.
The position
Unique opportunity for a strategic, entrepreneurial CCO to play a key role in making the world more sustainable. Professionalize, build and innovate in a broad commercial field to lift the commercial Groendus organization to a higher level.
Tasks & responsibilities
Leading the dedicated Sales team headed by the Executive Sales Director: applies sufficient focus on acquiring new customers through direct sales and through partners/intermediaries to grow Groendus' assets and customer base
Leading the dedicated Project Development team headed by Director Project Development: facilitates and speeds up the conversion of warm leads by guiding customers through initial stage gates of pre-sales project design (in close coordination with Project Management in Operations)
Leading the dedicated Account Management team headed by the Director of Account Management: applies sufficient focus on up- and cross-selling to existing customers, allowing Groendus to unlock total value from the customer base and integrated propositions
Central management of sales partners: enables targeted steering of customer acquisition through available channels and explicit tracking of partner performance
Central management of tenders: enables practical and efficient participation in tenders by putting one team in the lead of coordinating cross-functional efforts
Leading the dedicated Marketing team
Candidate profile
Essential experience
Academic thinking and working level
Proven commercial trackrecord in a (fast-growing) B2B environment
At least two different managerial roles, preferably in the energy sector
Excellent understanding of sales methodology
Interested?
You can apply to this position by using the link below.
This search procedure has been closed (07-03-2023).
About this headhunter - Quaestus Leadership Innovators
Quaestus is gespecialiseerd in Executive Leadership en heeft een breed aanbod van diensten in Consulting, Executive Search en Leadership Development. Onze missie is het ontwikkelen van een Secure Base bij Raden van Bestuur en directie- en managementteams, met als doel het stimuleren van innovatie en exponentiële groei.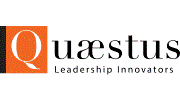 More jobs from Quaestus Leadership Innovators on Lintberg
Quaestus Leadership Innovators has been active on Lintberg since 2008.