This search procedure has been closed (30-08-2021).
Field

Sales

Salary

Salary undisclosed

Location

Louvain

Employment

Permanent

Headhunter

QTC Recruitment for LynxCare
The organization
LynxCare is a fast-growing scale-up company, backed by top-tier Venture Capitalist investors offering a state-of-the-art Big Data & AI platform to hospitals. The platform enables hospitals to mine their legacy data and unlock these for improving clinical outcomes (Value-Based Healthcare) and making Real-World Data accessible for Life Sciences research. Lynx Care collaborates with leading hospitals and Life Sciences companies (e.g. J&J, Pfizer, AstraZeneca, …) throughout Europe and the US to streamline clinical insight generation from their ever-increasing wealth of data sources.
The position
To strengthen the current executive team and to continue their triple-digit year-over-year growth, they are looking for an experienced Chief Commercial Officer.
Tasks and responsibilities
Working directly with the CEO, you will take ownership of boosting, integrating & aligning all marketing, sales, and business development activities. You will be in the lead of all initiatives and strategies to maximise business revenue streams. In this position, you will be the essential driver to successfully scale the business towards becoming the go-to partner of choice for hospitals and the Life Sciences industry throughout the world.
Responsibilities:
Full responsibility for marketing, partnerships, sales activities to turn current momentum into scalable growth
Build sales & marketing teams further from the ground up
Implement a scalable sales and lead generation process to grow our client- & project-portfolio in a predictable way
Generating growth/revenue in retaining customers and building new customers
Increasing the recurring revenue stream towards (2-300%) year on year growth
Identifying new commercial and marketing opportunities
Take ownership of different go-to-market strategies for the platform
Transparent reporting of key metrics for marketing & sales
The offer
You will play a significant role in setting up the foundation for an organisation that is going to change the landscape of data in healthcare. Furthermore:
You will work with a strong technical and operational team with an extensive knowledge of the technology and the environment in the industry
You will play a key role in the future success of the company, as it is small enough to allow fast decision making, but it has a solid pipeline, and the financial resources to do things right
It is your task as Chief Commercial Officer to create a flexible Sales/Marketing organisation, which you will be building from the ground up
A competitive salary and benefits package, flexible working hours, work from home
Participation in the success of the company in due course
Interested?
You can apply to this position by using the link below. For more information please contact Jorrit van Dieren, +31 23 754 86 60.
This search procedure has been closed (30-08-2021).
About this headhunter - QTC Recruitment
QTC Recruitment is a reliable recruitment partner, specialising in search and selection of professionals in the life sciences industry. We provide tailored services all over Europe, offering a search proposal to find specialised candidates for demanding positions in a competitive labour market. Through decades of experience in life sciences recruitment, we have developed an extensive network of leading employers and specialists in Europe. Our goal is to make both clients and candidates happy with a new job opportunity or a matching specialist through our reliable, transparent, and personal way of doing business. QTC is all about making a difference for you on Quality, Time, and Cost.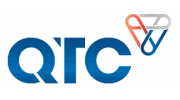 More jobs from QTC Recruitment on Lintberg
QTC Recruitment has been active on Lintberg since 2015.