Field

Finance

Salary

Salary undisclosed

Location

Netherlands

Employment

Permanent

Headhunter

Page Executive
About Our Client:
Our client is a Netherlands-based investment, development and management company, active in the hospitality and leisure market in major capital cities and airport locations in Europe. At the moment there are multiple locations operating and several are in various stages of development. Page Executive is currently recruiting the Chief Financial Officer ("CFO") who will help guide the business through its next stage of development. This will include the continued growth of clients' existing assets in the Dutch market and the expansion of the business in Europe and overseas markets. The new CFO will be responsible for developing a best in class finance function delivering not only the highest standards of reporting but also the commercial analysis to support business decision making. The CFO will play an integral role in positioning her to deliver optimum value for its stakeholders. This role will therefore grant an excellent opportunity for the ideal candidate with world class leadership abilities, solid financial expertise as well as social responsibility attitudes to take their career to the next level.
Job Description:
Senior Financial executive within strong entrepreneurial and service related environment!
Lead the finance function, ensuring the integrity of the accounting policies and standards and the financial governance of the company
Maintain a close and constructive relationship with the founder and CEO and Investors
Strengthen the finance team, instilling a focus on rigorous financial discipline and fostering a business partnering culture
Develop strong relationships across the business and support value-adding opportunities
Deal with external experts and ensure good working relationships with banks and other stakeholders
Build a sound budgeting and forecasting process and deliver high quality management information to ensure clear understanding of profitability and business performance
Deliver consistent and timely reporting to the senior management team
Develop and oversee financial frameworks for assessing new site opportunities
Manage corporate financing activities where appropriate
Facilitate any refinancing or potential exit processes
Requirements:
Masters degree in Business Economics or Accounting
CPA / RA or equivalent is mandatory
Minimum of 10 years of financial experience, with a minimum of 5 years in a CFO/Finance Director role
Exposure to private equity is desirable
Track record of developing best in class finance functions and delivering significant systems upgrades
Exposure to balance sheet management and financing
International experience is beneficial
Genuine passion for the hospitality / leisure industry as well as Corporate Social Responsibility
Rigorous, diligent, detail oriented approach with the highest levels of integrity
Pragmatic, results-oriented and able to work under pressure
High levels of emotional intelligence, relationship building skills and collaboration
Down-to-earth practical and commercial style and approach
Fluent in Dutch and English is mandatory
What's on offer:
Outstanding renumeration package.
Interested?
Please apply by using the link below. For more information you can contact Max Eweg on +31 (0) 20 5789444 with reference number ABME166151.
This search procedure has been closed (20-05-2014).
About this headhunter - Page Executive
The executive search division of PageGroup, Page Executive provides a range of search, selection and talent management solutions for organisations on a permanent and interim basis. Recognised for our powerful in-house research function, speed and flexibility of response and assignment completion rates, organisations worldwide use Page Executive to secure their senior talent.
Page Executive is part of PageGroup, worldwide leaders in specialist recruitment.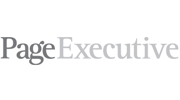 More jobs from Page Executive on Lintberg
Page Executive has been active on Lintberg since 2008.