This search procedure has been closed (15-05-2020).
Field

Finance

Salary

Salary undisclosed

Location

Netherlands

Employment

Permanent

Headhunter

Azura Search
The organisation
Our client is a Netherlands based niche B2B manufacturing and sales business seeking a CFO. The business has operations in
Europe, North America and South America.
The position
Reporting to the CEO the successful candidate will have strong experience of financial controlling, strategy and business operations. They must have the ability to help improve and develop of all financial operations globally. The successful candidate must be able to act as a business partner to the management team, local business teams and finance colleagues.
Tasks & responsibilities
Key responsibilities will include;
Responsible for the financial and risk management operations of the business
Development of a financial and operational strategy, metrics tied to that strategy, and the ongoing development and monitoring of control systems designed to preserve company assets and report accurate financial results
Maintaining a robust financial control and reporting environment and presenting on short term, midterm and long-term financial performance of the business
Responsible for financial planning, budgeting and forecasting
The CFO will oversee continual improvement of the financial reporting process and propose improvements wherever possible
Direct management of 3 regional controllers and functional responsibility for 25 accounting staff worldwide.
Candidate profile
The successful candidate will have experience of operating as a senior finance professional in an international business. Ideally, they would have a background in a business that has been through a digital transformation.
The CFO will be required to travel to the companies offices around the globe.
The offer
The package for this role consists of a base salary + bonus + car allowance.
Interested?
You can apply to this position by using the form below.
Please note: this is a repost of a previously published position, due to an extended application procedure. Candidates who have already applied are kindly requested not to do so again.
This search procedure has been closed (15-05-2020).
About this headhunter - Azura Search
Azura Search provides a global search offering focusing on board level and succession plan appointments.
We have collectively spent over 50 years perfecting our approach to Executive Search. Together, we have worked hard to build an extensive network and strong client relationships with both listed and private companies; from large global organisations to smaller VC backed businesses.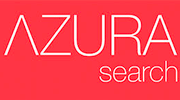 More jobs from Azura Search on Lintberg
Azura Search has been active on Lintberg since 2019.