Field

Finance

Salary

Salary undisclosed

Location

Eindhoven

Employment

Permanent

Headhunter

Brightlinck Executive Search
The organisation
Our client provides inspection services using in-house, state of the art mobile equipment. They have developed a world leading modular inspection platform suitable for use across a range of industries and applications. With strong positive customer feedback and venture capital backing, our client took its services to the world, opening offices in the Netherlands (HQ), Australia, France and Germany. Next to open is a US office. Other are planned for in the near future.
They continue to grow their service offering and are also adapting their unique technology for application in new industries including chemicals, aviation, pharmaceutical, and power generation.
The position
The global team exists of over 40 people and is growing rapidly, expecting to be 60 people by the end of this year. Currently about 15 people are working at the European Headquarters in Eindhoven. The CFO will be based in Eindhoven and reports to the CEO.
The overall purpose of the role is to support the long-term sustainable and profitable performance of the company and its associated companies. Ultimately, your success will be measured by your impact on the increase of company profitability and scale.
Tasks & responsibilities
You will provide valuable advice, recommendations and information to the CEO and Board of Directors to facilitate significant operational and strategic decisions. You are mandated with the accountability to ensure the company meets its statutory obligations and has the appropriate financial structure, controls and reporting to achieve its objectives. You will also champion the company's approach to business planning and strategy.
As the CFO you will lead the delivery of high-quality services to the business across the disciplines of:
Financial Accounting including taxation and other statutory compliance;
Budgeting, business planning and forecasting;
Enterprise wide risk management;
Treasury, financing and cash management;
Commercial analysis and modelling to determine performance measures of the business by industry vertical, product, business model etc;
Corporate structures and transactions including acquisition and divestment.
Market and strategic business development research and analysis;
Business case preparation, feasibility studies including return on investment analysis;
Contracts review for feasibility and alignment with company objectives;
Business and strategic planning.
Candidate profile
In order to be effective in the position the CFO shall have and be able to demonstrate the following skills and experience:
Academic work and thinking level, for example, business economics or business administration, preferably supplemented by specific financial training.
Extensive experience operating as an executive; reporting to the Chief Executive.
Exposure to multiple taxation jurisdictions.
Extensive experience undertaking valuable modelling, analysis and research that supports strategic decision making by an executive team and/or Board of Directors.
Extensive experience developing comprehensive business cases that support the approval of strategic or major operational initiatives.
Exposure to mergers, acquisitions, capital raising and other major financial transactions.
Interested?
We invite interested candidates (living near or willing to move to Eindoven) to contact us when you are presently an international experienced CFO and challenged by the opportunity to guide this company in exponentially scaling up their business worldwide.
You can apply to this position by using the form below.
This search procedure has been closed (31-07-2019).
About this headhunter - Brightlinck Executive Search
Het aantrekken en behouden van excellente mensen is in onze visie cruciaal voor bedrijven in de strijd om de beste marktpositie. En voor mensen is het cruciaal om hun eigen kracht en mogelijkheden optimaal te ontwikkelen en te benutten.
Het gericht zoeken en vinden van de beste mensen voor specifieke opdrachten zien wij als onze missie. En daarbij aan kandidaten de kans te bieden op realisatie van de ideale carrièreontwikkeling en toekomstperspectieven.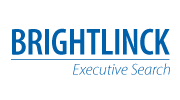 More jobs from Brightlinck Executive Search on Lintberg
Brightlinck Executive Search has been active on Lintberg since 2015.