Field

Management

Salary

Salary undisclosed

Location

Amsterdam

Employment

Permanent

Headhunter

Van De Groep & Olsthoorn for CEG
The organisation
Momentum Capital is an independent, innovative and entrepreneurial Dutch private equity company with a passion for innovation and sustainability. An entrepreneurial company with a proven track record of successful investments. The activities are international, with participations and partnerships in growth markets in Europe, Latin America and the United States.
One of the participations of Momentum is CEG, which stands for Clean Electricity Generation. CEG Group is an energy innovation company. Today they create and realize sustainable energy solutions through biomass conversion by torrefaction and slow pyrolysis. Simply put, they replace non-sustainable resources by sustainable resources, that are sustainable and less harmful to the planet and us.
CEG – founded in 2013 – has developed patented technology with which biocarbon products are produced from biomass (e.g. fibrous woody materials) by means of the torrefaction process. CEG has realized its first commercial factory on an industrial scale in Derby, the United Kingdom, and is thus the first player to actually produce on an industrial scale.
The process has been audited by a world leading international engineering consultant and proven to have negligible technology risk. The first biocarbon based product to be produced is bio coal. Bio coal meets the need for a high-quality and sustainable alternative for gas and low-value biomass for small to medium-sized heating plants (e.g. city heating and heat for industrial processes). In addition, by using bio coal instead of fossil fuels, conventional coal plants can substantially reduce their CO2 output without exorbitant conversion costs.
The process design and the construction of the factory in Derby were completed with CEG's own team under its own management. After the torrefaction process was tested on laboratory scale and in a pilot plant in a forerunner of CEG, the first commercial production facility was actually realized in Derby (Great Britain), with a capacity of 30,000 tonnes of bio coal on an annual basis.
The factory is operational and will be upgraded to maximum capacity during 2018. The commercial activities for the sale of bio coal from Derby and the development of new factories, one of which is already in an advanced stage with a capacity of 160,000 tonnes, are already well underway. The time is there for a further commercial roll-out of the technology and an expansion of the organization.
CEG strives for cooperation with the most cutting-edge international strategic partners to develop the market for bio coal in the vicinity of raw materials and end users (either industrial companies or energy producing companies). Significant results in this direction have already been achieved by the shareholder in an intended partnership with a top 5 global energy player. Now it is time to transfer these opportunities into new bio coal production plants. Therefore, our client is searching for a CEO with an EPC background.
The position
CEO with an EPC background. As CEO, you will bear final responsibility for Clean Electricity Generation's business. The job to be done is bringing this enterprise into the next phase. Your will personally be involved in managing the different stakeholders, creating a positive business case and setting-up new bio coal production plants based on CEG's technology for third parties or for one of Momentum Capital's industrial asset funds. Once the plants for the Momentum fund are commissioned and will be put into operation, another Momentum company will take care of the exploitation of the plant.
CEG is a small technology driven company with some 20 employees. You are assured of the support of an experienced Technical Director, as well as a CFO and a CTO. The CTO manages the R&D program which is essential for the company. The engineering and construction of new plants is outsourced to a preferred EPC contractor, with whom essential knowledge is shared.
Your own role will initially focus on transferring the identified business opportunities with strategic partners into profitable projects. At first in Europe, but opportunities outside Europe have already presented themselves. The strategy is focused on developing new production plants at those locations where biomass is competitively available and sale in the region is possible. Smart use of subsidy schemes can help to increase the feasibility and profitability of projects.
You closely follow the developments in the – sustainable- energy world, and you actively promote the advantages of bio coal (or further developed sustainable resources) within the appropriate fora. You are alert to any need to change the strategy and you will discuss this with the shareholder(s).
You report to the asset manager of the mother company, Momentum Capital, with which you maintain close ties.
Candidate profile
Candidates should have a convincing footprint within the world of power generation and/or industry. You must have a solid track record in managing EPC projects within the industrial world and have been closely involved in the business development process of industrial projects. You have an academic working and thinking level, with at least a completed bachelor degree.
You preferably developed within large and professional organizations, with an international playing field. However, you now feel more comfortable in a young company with an entrepreneurial spirit and an active investor behind you and you consider yourself capable of growing the company.
To be able to successfully fulfil this challenging role, you should have the right personality and competencies, namely: self-starting ability, perseverance, contract skills, focused on collaboration, leadership skills and a good networker.
For your role as CEO of this young enterprise, you also need: courage, entrepreneurial sense, strategic thinking ability, team play, not a big ego.
To be able to create interfaces at the right level with suppliers, customers and other stakeholders, you must act on the director level and demonstrably have a relevant international network in the world of powergen or related industries. You are a skilled communicator; you have excellent mastery of Dutch and English.
The offer
CEG holds the intellectual rights to a proven technology with great potential in the sustainable energy market. The enterprise is lean but muscular, makes maximum use of strategic partners. In a highly entrepreneurial setting you will get the chance to market this technology internationally by bringing together the demand for bio carbon based products and the offer of sustainable resources. While expanding the enterprise you can grow with the company as a whole. An option scheme is part of the terms of employment.
Interested?
If you are interested in this position, please apply by clicking the link below. For more information please contact the consultant in charge Jan Willem Houtman at +31 (0)346 87 00 20.
This search procedure has been closed (08-05-2018).
About this headhunter - Van de Groep & Olsthoorn
Van de Groep & Olsthoorn zoekt én vindt al sinds 1979 de juiste directeuren, managers en C-level-kandidaten voor posities in de sectoren techniek en industrie. Zowel voor vaste als interim aanstellingen, nationaal en internationaal.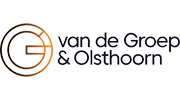 More jobs from Van de Groep & Olsthoorn on Lintberg
Van de Groep & Olsthoorn has been active on Lintberg since 2012.