This search procedure has been closed (18-09-2014).
Field

Management

Salary

Salary undisclosed

Location

Zeeland

Employment

Permanent

Headhunter

Page Executive
The organisation
LUXeXceL is an innovative company, inventor of Printoptical Technology®, a revolutionary and disruptive 3D printing process, capable to print fully smooth optical structures and lenses as prototype or in manufacturing volumes. The "one-step-CAD-to-Optic" process enables the manufacturing of smooth printed optical components directly from our printers, the process does not require post processing, which is a fundamental innovation in 3D printing!
Our customers are companies located worldwide in lighting, in automotive, in general optics and in flat glass surfaces industries. We sell both online and through our sales force and deliver from our production facility in Goes, The Netherlands.
The position
The President and Supervisory Board believe that focus is required to lead the company through the next stage of profitable growth. LUXeXceL is backed by several high profile investors and has an exciting opportunity to grow and dominate this sector on a global basis, creating an exciting opportunity for an experienced serial entrepreneur to join the team. LUXeXceL is looking for an leader that can inspire the team, with a clear understanding of optical technology utilised in the global commercial and/or industrial markets.
Develop and execute a business and commercial strategy to take LUXeXceL to an undisputed leadership position in the low to mid volume optical market.
Tasks & responsibilities
Develop the team, systems and processes - business, financial, R&D, manufacturing and commercial - to deliver a world-class and profitable global organisation
Instil the strategy and market opportunity on the staff, inspiring their commitment and belief in the company's future success
As part of the Management Board ensure the company achieves its strategic goals and the value creation required
Refine/Focus the business strategy and operating plan, working with the President, other members of the Senior Management Team and Supervisory Board
Together with the President full Pa responsibility
Guide, lead and develop the company, creating a common underlying vision
Responsible for day-to-day management of the company and a capable and motivated workforce
Develop and implement a staffing plan to ensure the necessary skills are in place as the company continues to launch new products and move into new markets for customers globally
Candidate profile
Will have managed on an international basis a start-up successfully and has brought the company to the "next level" preferably within (high-)tech industries and worked in companies partly owned by multi-VC's
Will have developed and implemented successfully systems and processes in a (digital) production environment, bringing the various company activities together in a smooth, efficient and low cost operation
Will have achieved successful high growth, driving the companies to become a significant player in an international market
Will have gained a successful track record in closing complex high value deals and will have successfully negotiated international partnerships
Will have a P&L track record and gained a good fiscal track record: sales achievement and cost control
Will have strategic business and product positioning understanding, with experience of launching new products/business segments into international markets
Will ideally possess a technical engineering degree, allowing a shorter technology learning curve
Excellent communication and people skills at all levels
Ability to cooperate with the visionary President/Founder of the Company
Excellent Dutch and English language skills are a must and German language skills are highly desirable
Will have a track record of building and sustaining client relationships and possess powers of persuasion
A team leader with a commitment to excellence
Highly tenacious and achievement oriented
A dynamic and charismatic personality with high energy levels
Excellent management skills with a 'hands on' approach to the role; team builder
Ability to look at the big picture whilst dealing with operational issues; can 'roll up the sleeves'
Equally credible with the financial community as with the senior management of large corporations and R&D personnel
A willingness to travel extensively, as required
Salary indication
Excellent remuneration package.
Interested?
You are requested to respond to this position by following the link below. For more information, please contact Steven Houben at +31 (0)20 578 94 44.
This search procedure has been closed (18-09-2014).
About this headhunter - Page Executive
The executive search division of PageGroup, Page Executive provides a range of search, selection and talent management solutions for organisations on a permanent and interim basis. Recognised for our powerful in-house research function, speed and flexibility of response and assignment completion rates, organisations worldwide use Page Executive to secure their senior talent.
Page Executive is part of PageGroup, worldwide leaders in specialist recruitment.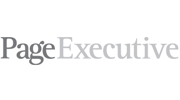 More jobs from Page Executive on Lintberg
Page Executive has been active on Lintberg since 2008.