Business Line Director European Network
This search procedure has been closed (11-01-2023).
Field

Management

Salary

Salary undisclosed

Location

Arnhem

Employment

Permanent

Headhunter

Hoek Consultants voor Allego
The organisation
Keep driving forward. Allego is market leader in developing (ultra-)fast charging solutions for customers and companies in Europe. Their mission is to contribute to zero emission mobility and they believe that anyone with an electric vehicle should be able to charge whenever and wherever they need. With their expanding charging network and charging solutions that are connected to their own platform, they are playing a big rol in the emerging and changing Electric Vehicle market.
The position
Do you want to contribute to the transition towards sustainable mobility? And do you have experience with B2C Marketing, Utilisation Optimization or Branding? Join Allego as Business Line Director Own Network.
Tasks & responsibilities
As the Business Line Director European Network you are in charge of Allego's network of charging stations. Your main focus will be on the optimization and the management of this network on a pan-European scale:
Optimization: Part of Allego's vision is expanding and optimizing its network of Fast and UltraFast charging stations. You are responsible for translating this vision into a optimization plan and the execution of this plan. This includes digital marketing, branding, pricing strategy, etc.
Management: The existing network needs to be maintained, so you are also in charge of the operation of the network of existing charging stations.
You will be working closely with the Regional Managers, because local knowledge and execution is important in Allego's approach. For the development of the charging network, the Regional Managers are responsible for selection and acquisition of the sites and for delivering the charging stations. You'll be reporting directly to the executive team.
Candidate profile
You easily connect with people, are result driven and analytical. You are capable of communicating with different stakeholders and know how to keep everyone involved and motivated. Next to this, you know how to achieve business targets and keep searching for ways to improve. You have a positive and flexible mindset and are thinking in solutions instead of problems.
In addition, you have:
Extensive and relevant work experience (10+ years), with the development of a (telecom) network on B2C (digital) marketing, Utilisation optimization, Pricing strategy or Branding.
A good comprehension of the English language. Dutch, French or German is plus.
Experience with B2C relations.
The offer
Competitive salary, depending on your experience, and good secondary conditions. Educational and training possibilities.
Interested?
You can apply to this position by using the form below.
This search procedure has been closed (11-01-2023).
About this headhunter - Hoek Consultants
Al meer dan 37 jaar zijn wij als familiebedrijf met een team van betrokken Partners uw Adviseur voor Human Capital in de brede zin van het woord. Bij Hoek Consultants staat vertrouwelijkheid, integriteit en het bevorderen van professionaliteit voorop.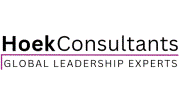 More jobs from Hoek Consultants on Lintberg
Hoek Consultants has been active on Lintberg since 2012.