Business Development Manager Europe
This search procedure has been closed (04-06-2019).
Field

Sales

Salary

Salary undisclosed

Location

Amsterdam

Employment

Permanent

Headhunter

Green Career Consult voor Subway
The organisation
What began as a single submarine sandwich shop in 1965 has grown to more than 44,000 restaurants globally in over 100 countries. For three consecutive years, SUBWAY® restaurants has been identified as the "Most Buzzed About Brand" in the YouGov Brand Index rankings. Subway is baking fresh innovation daily and helps thousands of franchise owners around the world build successful businesses and realize their dreams.
Based in Amsterdam, the European corporate headquarters of Subway is growing fast alongside a clear strategy and in a structured manner. As the European market is developing rapidly the company has to support this growth by adding professionals and new talent to the team. There are 2 vacancies for a Business Development Manager. This is a new role to constantly develop and professionalize the Subway concept.
The position
SUBWAY is seeking 2 Business Development Managers Europe. In this role you become a new member of the existing team of highly motivated people within the European Corporate Headquarters in Amsterdam.
What SUBWAY considers as important: to follow the fast pace of development and build a good view on the needs off the different markets in Europe, Subway wants to meet people with preferably at least 10 years of QSR experience, within major European markets for example; UK, Germany, France, Nordics, Benelux and Mediterranean countries. The level of maturity differs per country and that asks for a person who can oversee and act in the fields of operations, development and marketing.
Tasks & responsibilities
The successful candidate has a key role in:
Calibrating & aligning with the Subway brand's global best practices.
Providing an exceptional customer experience is a cornerstone of the Subway brand values and we are seeking a dynamic Business Development Manager - Europe ("BDM") who will work closely and collaboratively with Business Development Agents ("BDA") to strategically grow profitable guest traffic, Franchise owner profitability and SMART restaurant development.
The Business Development Manager - Europe will collaborate with BDA's and their team to successfully implement the actions plans agreed during the Territory Review process, within the Region of Europe. The BDM will provide on-going communication, coaching and support as well as ensuring that uniform company standards are being upheld in each BDA territory.
Work with functional specialists, other BDM's, the BDA Performance Management Team and Regional/Country Directors to ensure all relevant communications are appropriately cascaded, understood and implemented as appropriate.
Keep current with overall company business by reading all company publications & correspondence and by participating on conference calls & training classes as requested.
Monitor and assess for appropriateness for implementation within the business industry trend and recommend as necessary.
The BDM will also monitor and report progress against the agreed action plan(s) to the Country Director (of the respective Territory), the BDA Performance Management team, and the Regional Director of Europe.
The BDM will work cross functionally with all facets of the company, but their primary interaction will be with the Regional Director, Country Director, BDA Performance Manager.
Finally, the BDM will recommend additional business improvement opportunities not addressed in the Territory Review Action Plan to the Country Director/Regional Director of Europe and, if approved, assist with the implementation thereof.
Principle responsibilities include, but are not limited to:
Conduct unannounced restaurants visits. Calibrate restaurant visit findings with agreed action plan resulting from the Territory Review process.
Schedule announced restaurant visits with BDA and key members of their team. During these visits highlight areas for improvement, coach & train to achieve progress.
Calibrate Field Consultant evaluations to ensure results accurately and consistency reflect company policies and procedures. Provide training as required.
Conduct/facilitate a Territory Review Action Plan review meeting with the BDA and their Management team. Discuss all observations resulting from the restaurant visits to identify opportunities that could positively influence operations, the guest experience, sales and Franchise Owner profitability. Discuss all improvement opportunities identified in the Territory Review Action Plan and agree improvement plan and timelines to implement.
Provide coaching on how to improve in various areas of Restaurant Operations, SMART Development, Local Restaurant Marketing, Technology and Key Initiatives and provide strategies to implement.
Help drive a Reward & Recognition culture that encourages positive behaviors.
Provide a status report on the BDA Territory Review Action Plan as well as any field feedback to the Country Director and BDA Performance Management team at the conclusion of each visit.
Make recommendations on BDA organizational capability improvements.
Report any serious or significant BDA concerns and/or roadblocks to the Country Director and BDA Performance Management team and facilitate the improvement or change if needed.
Candidate profile
In this new role SUBWAY seeks immediate impact, so the ideal candidate has the following qualifications and skills:
University/master's degree in business management required - MBA preferred
10 years of QSR experience, within major European markets;
Strong knowledge of QSR Operations, - Development, - Marketing and Key Initiatives along with company policies;
Strong knowledge of Corporate Standards in the QSR Industry and Corporate Culture;
Have the ability to work in a matrix organization;
Have a proven ability to successfully manage a variety of stakeholders;
Feel comfortable working in a fast-paced, deadline-oriented environment where you help determine what's done how;
Be self-motivated, proactive, and hard-working, with strong managerial, problem-solving, creative thinking and interpersonal skills.
Fluent in written and spoken English - French, Spanish, German, Dutch or Polish as additional languages preferred;
Excellent Management and Communications skills;
Excellent coaching and influencing skills;
Self-Starter, flexible and adaptable;
Extensive travel is required within the assigned country and periodic global travel to attend Leadership Conferences, Regional, Country and Global Conventions, staff meetings, and Regional & Franchisee meetings as requested;
Have the willingness to travel up to 50% of your total working time;
Valid work/residence permit required (The Netherlands/European Union);
Candidates residing already in the Netherlands will be preferred;
The offer
A very challenging new position in a growing company and space for personal development within your own field of expertise and beyond. An open, informal, diverse, non-hierarchical culture and multi-cultural team in which people are free to speak up. The company offers a good mix of salary and remuneration package including a company result related bonus structure. Apart from the fact that the office in Amsterdam is a fantastic place to work, they also offer a "one-day-work-from-home" policy.
Interested?
This is an exciting opportunity to join a successful business. So, if you are experienced or ready to take a next step in your career. You can apply to this position by using the form below. For more information please contact Green Career Consult, via Mr. Ruud Schlenter, senior consultant, mobile: +31 (0)6 22 51 10 47.
This search procedure has been closed (04-06-2019).
About this headhunter - Green Career Consult
Green Career Consult is een bureau voor: Recruitment, Executive search en Loopbaan coaching in de Agri, Food en Groene Ruimte. Gespecialiseerd in Agri business vacatures.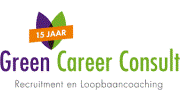 More jobs from Green Career Consult on Lintberg
Green Career Consult has been active on Lintberg since 2019.