Business Acquisition Manager (Oil & Gas)
Field

Sales

Salary

Salary undisclosed

Location

Rotterdam (+50% travel)

Employment

Permanent

Headhunter

Van de Groep & Olsthoorn
The organisation
Our client, Mourik, is an established and very solid company with a history dating back over almost 90 years. Mourik has grown into an international group of companies with a turnover of over 400 million euros in infrastructure, the (petro)chemical sector, the building industry, the energy sector and the environmental sector.
As a family company Mourik is committed to its employees as well as to its clients. Mourik values its employees and makes sure that they stay at the forefront of innovation and development.
The operating company called Mourik Global has its main office in the Botlek-Rotterdam area and operates mainly in Europe, the Middle East and Central and North America, with its own business locations worldwide.
The fields of activity are the petrochemical, pharmaceutical, agrochemical and processing industries. Mourik Global provides services that focus on work in inert and toxic atmospheres with particular application in catalyst handling and related activities during plant shutdowns and unit revamps. As a specialized contractor in this niche market Mourik Global strives to provide high quality, safety and sustainability.
The position
The mission of Mourik Global is to be the world's most dynamic organization in the field of Catalyst Handling and to create sustainable solutions for its customers, in order to contribute to a safer, better and cleaner production.
Anticipating on these growth ambitions we are currently seeking a Business Acquisition Manager.
The primary task of the Business Acquisition Manager is being active on a commercial level, which means making contacts and acquiring new business.
In other words, you are constantly trying to create opportunities, when it involves the expansion of the services portfolio entering into contract negotiations and the follow up of these negotiations.
Your first responsibility will be developing and implementing an effective sales strategy within the French Oil & Gas industry. Primary goal is to expand the customer base and revenues in France.
Next to this you will be building effective and long term relationships at other major oil & gas companies based in Europe.
In this position you report to the General Manager Mourik Global based in the Rotterdam main office.
Tasks & responsibilities
You will be responsible for activities in the area of marketing and communication, generating leads, preparation of and sending out proposals. During talks and negotiations with potential clients you will keep note of the technical requirements, planning, budget and terms of delivery.
While doing this it is vital that you can translate the possibilities or the inabilities to solutions for the client. You will keep close relations with clients, prospects and leads.
Furthermore, you will keep close contacts with the relevant stakeholders within Mourik, amongst others Business Line Management, Proposals, Engineering and Communications.
You will collaborate and coordinate with local offices and teams to ensure project execution at the highest safety and quality standards. You will act as a representative of Mourik during fairs and symposia in the region.
Candidate profile
We are looking for a commercial Manager with a hands-on mentality. You have a technical background, Bachelor's or Master's degree or equivalent in a relevant technical or business-related subject. Next to this you are experienced and have a relevant existing network in the oil & gas industry, preferably over 10 years sales and account management experience in oil & gas industry.
You are preferably familiar with Industrial Cleaning and Catalyst Handling. The focus is on customer services, a customer-oriented approach and the monitoring and supervision of adequate services, at which the quality and safety levels should be maintained. You have a strong personality, you can cope with high stress levels, you are diplomatic and willing to work in a multicultural environment.
You also have a commercial mentality and you have good communication and negotiation skills. You are fast in analysing market situations, seeking opportunities and fast in taking immediate action.
The following aspects complete your profile: entrepreneurial, self-starter, convincing, takes initiative and creative autonomous way of working, results oriented and a decisive, team player, hard worker, even under stress, with a no-nonsense attitude.
You are fluent in French (absolute must) and English, both written and spoken, preferably also fluent in German or Dutch.
This role can be fulfilled from most locations in Europe, and will involve frequent travel domestically and internationally (50% of the time).
The offer
The role offers an exciting opportunity in a fascinating industry in an international environment. A challenging and versatile position in a healthy organisation which is leading in its sector. Taking initiative and responsibility is highly appreciated, and you have plenty of opportunities to grow. The primary and secondary elements of remuneration are excellent at Mourik.
Interested?
You are requested to apply for this position by following the link below.
Please note: This is a repost of an earlier position; candidates who have applied before are kindly requested not to send in a new application.
This search procedure has been closed (20-06-2016).
About this headhunter - Van de Groep & Olsthoorn
Van de Groep & Olsthoorn zoekt én vindt al sinds 1979 de juiste directeuren, managers en C-level-kandidaten voor posities in de sectoren techniek en industrie. Zowel voor vaste als interim aanstellingen, nationaal en internationaal.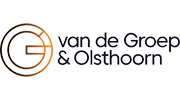 More jobs from Van de Groep & Olsthoorn on Lintberg
Van de Groep & Olsthoorn has been active on Lintberg since 2012.