Area Sales Manager Belgium, The Netherlands & Eastern Europe
This search procedure has been closed (14-12-2022).
Field

Sales

Salary

Salary undisclosed

Location

Netherlands or Belgium

Employment

Permanent

Headhunter

Search & Selection for Teledyne FLIR
The organization
Our client Teledyne FLIR designs, develops, manufactures, markets, and distributes technologies that enhance perception and awareness. Teledyne FLIR brings innovative sensing solutions into daily life through thermal imaging, visible-light imaging, video analytics, measurement and diagnostic, and advanced threat detection systems. Teledyne FLIR offers a diversified portfolio that serves a number of applications in government & defense, industrial, and commercial markets. Today the company is part of Teledyne Technologies Inc. (NYSE:TDY) world leader in enabling technologies to sense, transmit and analyze information for industrial growth markets, employing worldwide around 11.000 employees.
FLIR Intelligent Transportation Systems (ITS) with HQ in Marke (Belgium) is revolutionizing how traffic flows on roadways throughout the world. Traffic managers use intelligent technology from FLIR ITS to monitor and manage traffic streams. Be it for monitoring motorists and pedestrians in urban areas, for detecting incidents on highways and in tunnels, or for traffic data collection, FLIR's intelligent Video Detection and Monitoring Solutions enhance traffic safety and mobility on a daily basis. Taking full advantage of the unrivalled benefits of thermal imaging, FLIR ITS also contributes to increased safety and efficiency in public transportation. Our dedicated intelligent sensors for level crossing detection, platform safety, tunnel intrusion, fire
detection, … help public transportation operators to take the necessary safety measures.
The position
To further strengthen the EMEAI Business Development team, Teledyne FLIR has an exciting career opportunity available for a talented and impactful Area Sales Manager Belgium, The Netherlands & Eastern Europe. Smart City & Public Safety Solutions.
After a training and introduction period you will further grow the sales of FLIR ITS products by developing and managing a client portfolio of systems integrators and distributors in Belgium, The Netherlands & Eastern Europe as well by doing solution prescription to a large variety of end user customers. In a later stage your territory could include other European countries
Tasks & responsibilities
You qualify new distribution/integration channels through extensive market research and via telephone, mail, personal contacts, onsite business visits, tradeshows etc.
You will respond to technical and proposal requests from existing and prospective customers. You will work closely together with a specialist team of dedicated Project Managers.
You will provide market and sales planning information, forecasts and reports.
You will develop, manage and implement local sales initiatives, conduct sales & product trainings and participate in strategy formulation and in defining the optimum distribution and systems integrators approach.
You will participate and visit market related conferences and tradeshows.
You will plan and execute seminars and give presentations at events that offer exposure to potential customers.
You will report directly to the Sales Manager EMEAI for ITS.
Candidate profile
To qualify for this position you preferably have a technical, scientific or economic degree or similar by experience. • We are looking for a dynamic and high-impact candidate with a successful sales or business development experience in systems integrator and distributor sales of high-tech capital equipment, products and systems.
Ideally you are familiar with solutions for Smart Cities or Critical Infrastructure (e.g. CCTV systems, Traffic & Public Safety,
Security & Surveillance, Information & Communication Technologies).
You have the ability to identify, capture, develop and support long term business through systems integrators and distributors.
You are a competitive, flexible and resourceful professional with very good networking and communication skills.
You are open-minded, persuasive and able to deal with all levels at customer accounts.
You are talented in writing proposals, giving presentations, performing technology and system demonstrations, forecasting and closing transactions.
You are autonomous and full of initiative.
You have strong business acumen and a real commitment to achieving goals and results.
You are based in Belgium or The Netherlands and you are fluent in Dutch and English with knowledge of other European languages (e.g. French, German, Russian, Italian, Polish...) as a real asset.
The offer
Teledyne FLIR offers a competitive salary with bonus and other benefits in an expanding, dynamic and stimulating international work environment with attractive growth and development opportunities.
Interested?
You can apply to this position by using the link below.
This search procedure has been closed (14-12-2022).
About this headhunter - Search & Selection
Search & Selection stelt zich als missie dé referentie te zijn in het uitwerken en toepassen van kwalitatieve oplossingen voor het vinden, beoordelen en ontwikkelen van mensen ten dienste van organisaties. Dit met nationale en internationale ambitie, voor zowel private als publieke sector.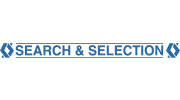 More jobs from Search & Selection on Lintberg
Search & Selection has been active on Lintberg since 2022.