Sourcing & Supply Chain Supplier Development Manager
This search procedure has been closed (28-11-2022).
Field

Logistics

Salary

Max. € 125.000 / max. € 115 per hour

Location

Veldhoven

Employment

Interim

Headhunter

YER Executive for ASML
The organisation
ASML is a successful Dutch high-tech enterprise that produces complex lithography systems used by chip manufacturers in the production of integrated circuits. ASML is at the cutting edge of this technology and delivers systems to all the world's leading chip manufacturers. ASML's employees are among the most creative talents in the fields of physics, mathematics, chemistry, mechanical engineering and software. Every day they collaborate in close-knit multidisciplinary teams in which members listen to and learn from one another and exchange ideas. It is the ideal environment for professional development and personal growth.
The position
Are you challenged by a supply chain over 7 tiers deep? Are you thrilled by creating critical performance breakthroughs on complex modules? Is change management part of you DNA? And do you enjoy managing stakeholders at senior and executive level? Then this might be the job for you.
Context of the position:
One of Sourcing & Supply Chain (S&SC) key responsibilities is material availability for ASML's factories and Service Business. In today's complex multi-tier supply chains, this is only possible by addressing potential bottlenecks, supply risks and disruptions before they impact our customers
S&SC manages its supply chains up to seven tiers deep to ensure ASML's supply keeps pace with technological developments and can adapt to changing business conditions and external threats.
Tasks & responsibilities
The Sourcing & Supply Chain Supplier Development Manager (SDM) leads a program of cross functional teams responsible for creating QLTCS performance breakthroughs at suppliers and on business critical modules in ASMLs supply chain. Focus is to secure ASML's QLTCS needs. Activities of the multidisciplinary team include solution design, risk assessment, module and/or manufacturing process re-design, supplier capability development, release of new suppliers, phase in/phase out planning and stakeholder alignment & communication.
Job Description
The Supplier Development Manager is responsible for:
Identify supplier operational, capability and technical evolutions and to ensure their implementation
Deliver integrated benefits on capacity, flexibility, quality, industrialization, business continuity and cost
Directing multidisciplinary supplier capability and technical orientated module team(s)
Alignment with internal and external stakeholders
Creating the oversight of initiatives, workstreams, people, time, and resources necessary to keep the teams moving forward
Providing analysis and solution options to S&SC management regarding high impact decisions
Communicating initiatives, workstreams and process, and connecting the dots to resolve challenges
Candidate profile
For this position we are looking for a candidate with a MSc degree in Engineering or equivalent
Experience
15+ years relevant work experience in e.g.,:
Product development management In high tech, automotive, medical device, aerospace or process industry
Supplier capability development management of Supply chain and/or manufacturing functions in one of the above mentioned industries
A combination of above mentioned examples is preferred
Working at the cutting edge of tech, you'll always have new challenges and new problems to solve – and working together is the only way to do that. You won't work in a silo. Instead, you'll be part of a creative, dynamic work environment where you'll collaborate with supportive colleagues. There is always space for creative and unique points of view. You'll have the flexibility and trust to choose how best to tackle tasks and solve problems. To thrive in this job, you'll need the following skills:
Excellent stakeholder management and relationship building skills
Conceptual thinker on strategic level
Strong analytical skills
Convincing / negotiation skills
Pragmatic and result driven
Pro-active attitude, drive for improvement
Preferred language: English (Dutch is nice)
The offer
There are 2 options:
work as a contractor: max. salary: € 125.000/year
work as a freelancer: max. hourly rate: € 115,-
This role will involve significant travel for business (40% to 60%) and as such you must be able to travel accordingly.
Preferred start date: ASAP
Indication of time period that flex resource is needed: 12 months
Interested?
You can apply to this position by using the link below.
This search procedure has been closed (28-11-2022).
About this headhunter - YER Executive
YER Executive is een specialistisch label binnen de YER Group B.V. Dit internationale werving en selectiebureau is al ruim 30 jaar marktleider in carrièrebegeleiding van hoogopgeleide professionals. Vanuit de 9 Nederlandse, en 3 Amerikaanse kantoren, richten de consultants zich exclusief op specialistische hbo- en wo-functies, management- en directieposities. Door deze exclusiviteit zijn de consultants een verlengstuk van hun opdrachtgevers. Samen met de specialisaties op verschillende vakgebieden, zijn de consultants dus altijd de ideale businesspartner voor kandidaat of werkgever.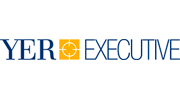 More jobs from YER Executive on Lintberg
YER Executive has been active on Lintberg since 2020.